Lifestyle
Amazing front yard transformation in 4 hours
We bought this house because there are projects that never end. But often, I need to remind myself that I'm not yes to do them. Home projects don't have to be big, difficult, or HUGE to be successful. I could spend an afternoon designing a makeshift venue — a front yard conversion, for example — just to last a season and not invest a lot of time, money, or energy into it. . Knowing this has made the design process so much more enjoyable and has been a HUGE unlock for me.
We had this amazing view outside the front door of the walking/bicycle path overlooking the river. The house faces South West and at sunset we had a splendid light shining through the maple trees. Joe always suggested we sit out first to enjoy the scene. Since moving in, the front end is always overflowing and I want to make better use of the space.
I am a big fan of Terrain. Anthropologie, Terrain is a home and garden brand inspired by nature. They offer everything from outdoor furniture to tableware to decorations. The quality of the materials is impeccable, and anything can be mixed and matched to work together. In bringing the front yard together, Terrain gifted me with some incredible pieces from their outdoor furniture line to create a versatile, dreamy space that I can use all summer. .
Here's how I transformed the front yard with a little help from our friends at Terrain.
More trees – In direct contrast to the lush, luxuriant backyard, and after much-needed pruning and trimming, the front yard is downright ordinary. To add greenery and make the space more inviting, I added some display container gardens using an old bench I found and donated Paloma planters from the Terrain. These planters are well worth the investment and will appear season after season. What I like about container gardens is that nothing is permanent. You don't have to spend a lot of time and energy to create an attractive space.

You can plant bulbs in the fall or spring, or plant/buy annuals or perennials during the summer. Winter comes, I plan to use these containers to store evergreen branches. Design tip: Work in odd numbers — three or five work best. Think small, medium, large, short/tall, and narrow/wide — working in opposition provides visual interest.
Flexible with space – Part of my design block was thinking about space as permanent and immutable. My self-imposed spending freeze has made me think differently about what I am Wanted out front compared to what I necessary, needs—Two very different things. Backyard layout is easier as all of our previous backyard furniture fits.

I wanted a space to read, eat outdoors, watch the kids and dogs, sit outside and enjoy the view. I want all those things, but what I necessary, needs is flexibility.
Terrain gave me a folding galvanized iron dining table and four colorblock woven side chairs in blue and white for the space. These pieces are lightweight, durable and timeless. Most importantly, I can move and store them based on my needs without much effort. Tables and chairs can be moved and GROUND when not in use, which is useful as I will be clearing out the front yard at the end of the season.
Light makes all the difference – I have always believed in the power of good light, and the donated Commercial LED Light Strand cafe light was the standout item for this outdoor space. The cafe lights have expanded the use of the area after dark. I love sitting in front of a good book and a cold drink, reading in a warm, romantic light.
Since assembling the front yard, I've been sitting outside using it most days. It's a quiet area, ready for online meetings, snacks with the kids, or al fresco dining.
---
Here are some of my favorite outdoor items from Terrain that made this front yard transformation possible!
---
---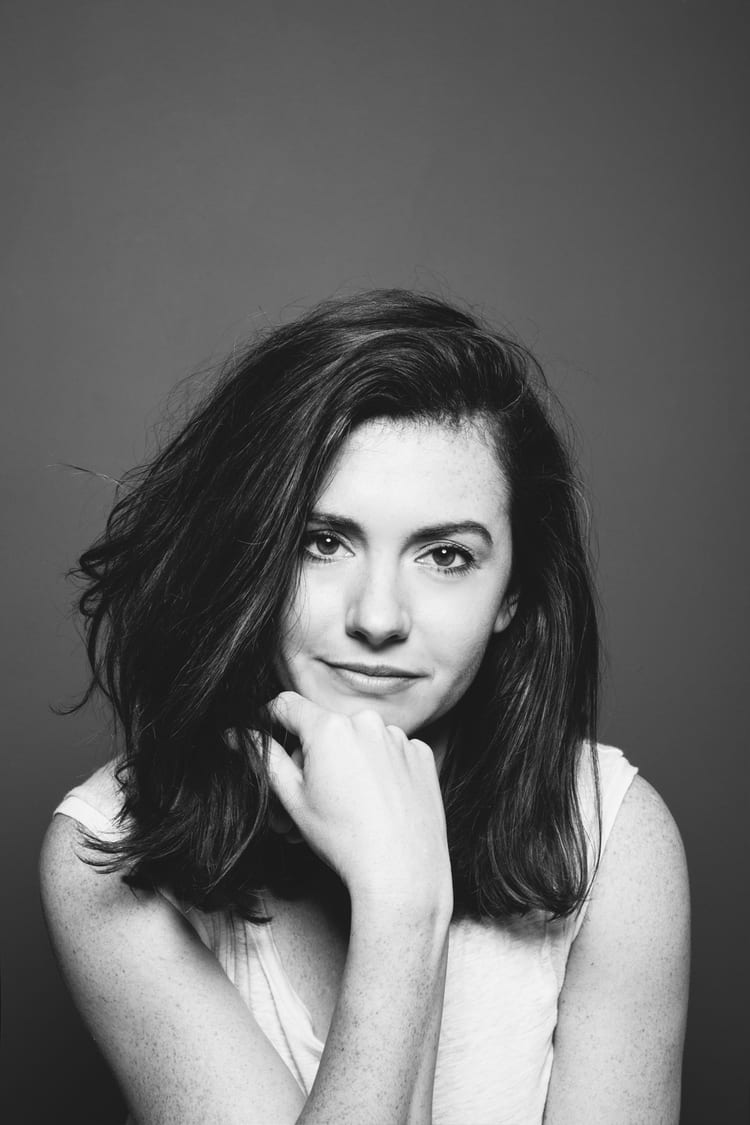 Kate is currently learning to play the ukulele, leaving her husband, children and dogs desperate. Follow her on Instagram at @witanddelight_.