News
At least eight dead after 'water bomb' flash floods likened to 'earthquake' hits Italy | World News
At least eight people have died after devastating flash floods like an earthquake swept through villages in central Italy on Thursday night.
Three people are missing after deluges saw 40cm of rain falling in the Marche region.
Local authorities said they were not prepared for the "water bomb" to suddenly drop within 2-3 hours, causing cars to be swept away.
Water flooded the streets of several towns in the regional capital, Ancona, on the Adriatic coast, and in the provinces of Pesaro-Urbino.
Image of rescuers using lifeboats to bring people to safety while others try to clear debris.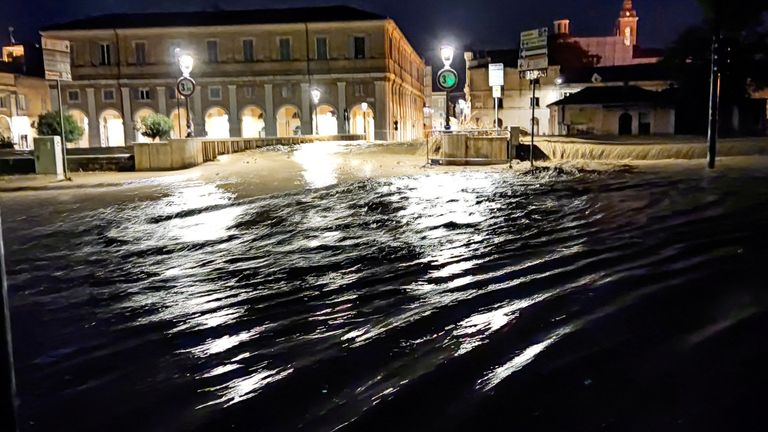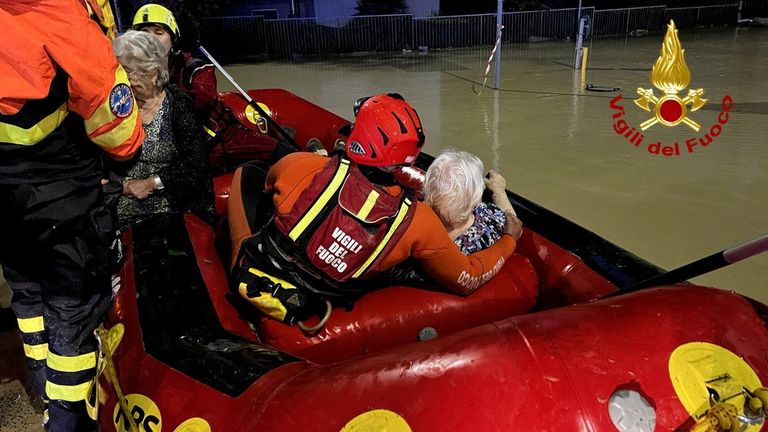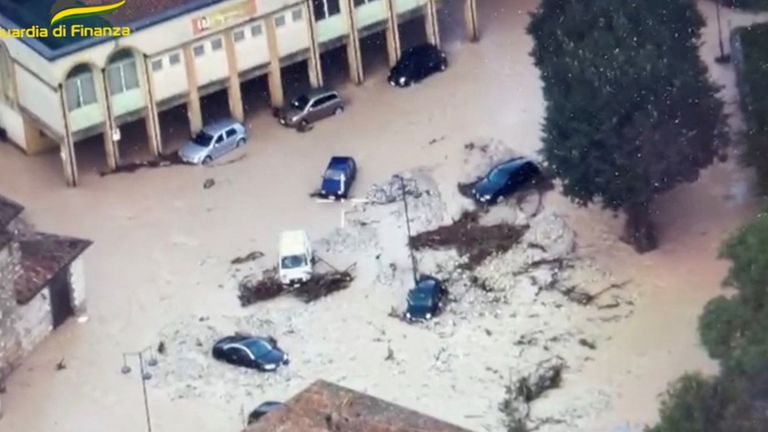 The mayor of the town of Serra Sant'Abbondio, Ludovico Caverni, said the downpours were "like an earthquake", state radio RAI reported.
The head of the civil protection department of the Marche regional government, Stefano Aguzzi, said the rain was much stronger than forecast.
"We've been warned normally about rain, but nobody expected something like this," he told reporters.
The head of the national civil protection agency, Fabrizio Curcio, is traveling to Ancona to assess the damage.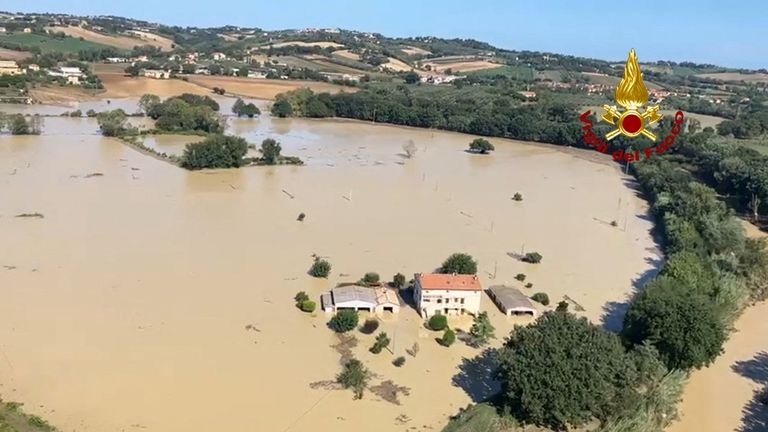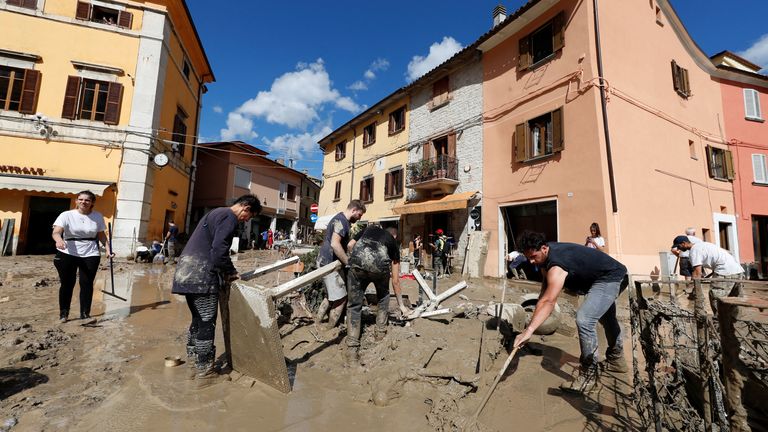 Italian police say several villages have been isolated and many roads closed due to inclement weather leaving a trail of devastation.
Meanwhile, political party leaders campaigning for the September 25 general election in Italy also expressed solidarity with rescue efforts.
The leader of the center-left Democratic Party, Enrico Letta, said it would suspend the Marche campaign as a "sign of mourning" and allow local activists to help flood-hit communities. .
Mr Letta tweeted on Thursday morning: "Stunned and speechless in the face of the tragedy that befell Marche.
"Thinking of and crying for the victims."
He expressed hope that the rescuers would "succeed in their relentless work".