World
Blackout in Pakistan as energy-saving measure backfires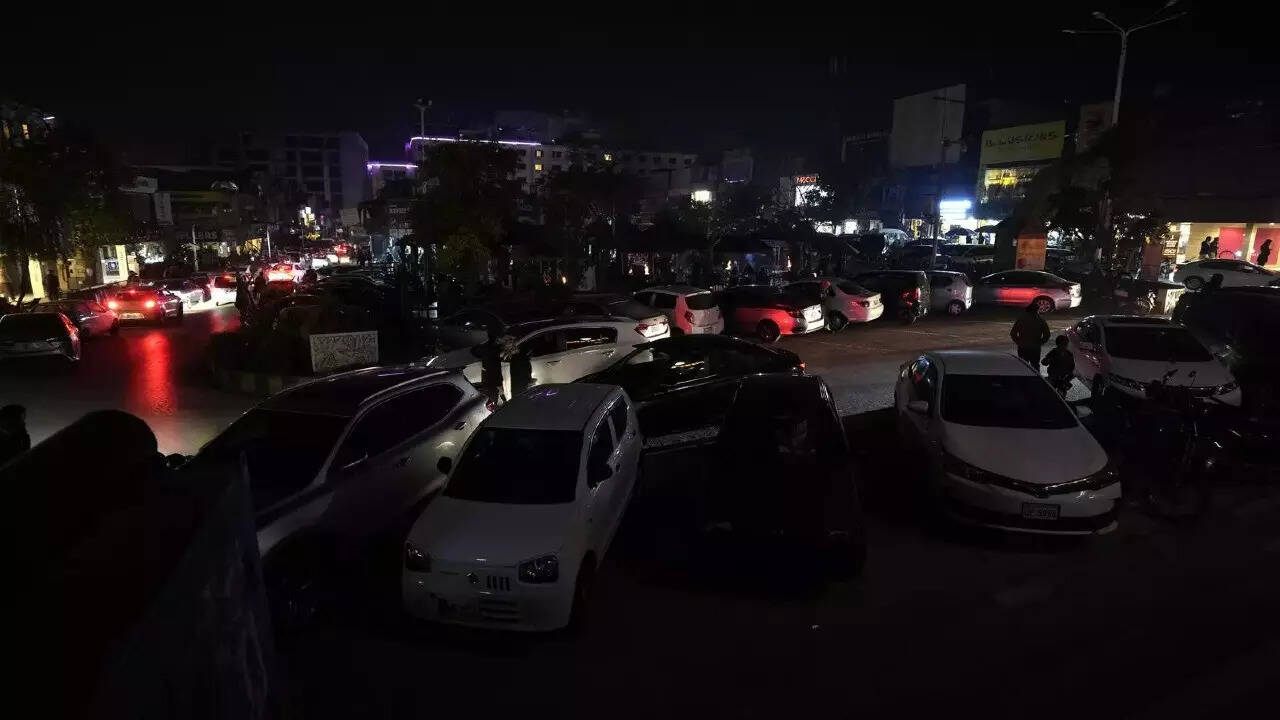 ISlamabad:
Pakistan
was hit by a massive power outage on Monday as a cash-strapped government energy-saving measure that turned off electricity during periods of little overnight use backfired. It was the second outage in four months in the country reeling from soaring energy costs.
energy minister Khurram Dastgir said engineers were working to restore power across the country, including Islamabad, and tried to reassure the nation that power was expected to be restored by midnight.
"As an economic measure, we are temporarily shutting down our power generation systems," bastard speak. The technicians could not start the system at the same time after dawn.
The minister said that when engineers tried to turn the system back on at 7.30am, "voltage fluctuations" were observed, which "forced engineers to shut down the grid" one by one.
The outage was reminiscent of a major power outage in January 2021, which at the time was attributed to a technical fault in Pakistan's electricity generation and distribution systems. Another blackout occurred across the country last October and it took more than 12 hours to restore power.
Monday's nationwide incident left many without drinking water because the pumps were powered by electricity. Schools, hospitals, factories and shops are without power amid severe winter weather.
Pakistan has frequent power cuts, which are attributed to poor management and lack of investment in infrastructure.
Pakistanis are used to dealing with fluctuating power supplies and load shedding—when power in some areas is temporarily cut off to prevent total system failure. Many businesses, industries and homes use diesel generators as a temporary fix to power problems.
Earlier this month, the government ordered all malls and markets to close by 8:30 p.m. and restaurants to close by 10 p.m. under a new energy conservation policy. But the plan failed due to widespread opposition.
Pakistan gets at least 60% of its electricity from fossil fuels, while almost 27% of its electricity is generated by hydroelectricity. The contribution of nuclear power and solar power to the national grid is about 10%.
Internet access advocacy group NetBlocks.org says network data shows a significant drop in Internet access in Pakistan attributed to power outages.
Politicians and journalists have criticized the government on social media for its power and economic policies. former human rights minister Shireen Mazari of Pakistan Tehreek-i-Insaf (PTI) led by Imran Khan said a "group of incompetent crooks" were bringing the country down. Journalist Shahbaz Rana tweeted that the blackout was "a symbol of governance breakdown and recession".
Pakistan is grappling with one of the country's worst economic crises in recent years amid dwindling foreign exchange reserves. Negotiations are underway with the IMF to ease some conditions on a $6 billion bailout for Pakistan, which the government says will cause inflation to spike even further. The IMF issued the last significant sum of $1.1 billion to Islamabad in August.
Since then, negotiations between the two sides have wavered due to Pakistan's reluctance to impose new tax measures.
(with Associated Press input)