News
Canada mass stabbing: Police warn residents to stay inside after possible sighting of suspect armed with knife | World News
An emergency alert has been issued in Canada after a man, believed to be involved in a recent mass stabbing, was found armed with a knife in a stolen vehicle.
Ten people were killed and 18 injured following attacks in the central province of Saskatchewan on Sunday.
Hundreds of police officers launched an extensive manhunt against the suspects, brothers Myles and Damien Sanderson, who fled the crime scene.
Damien was found dead in a grassy area of ​​the James Smith Cree Nation on Monday with injuries that police said were not self-inflicted.
But Myles Sanderson, who officers say is armed and dangerous, remains loose.
The warning was issued on Wednesday afternoon, warning people near the town of Wakaw to shelter in place and not go near "suspicious people".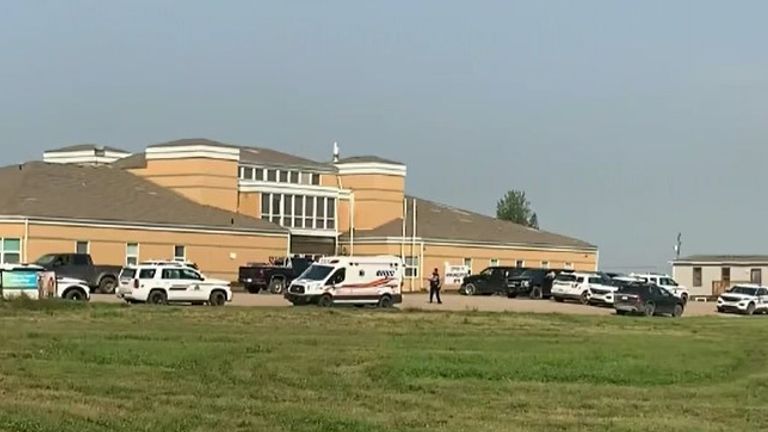 Sunday's stabbing was one of the deadliest attacks in Canada's modern history.
Police said some victims appeared to have been targeted intentionally, while others were attacked at random.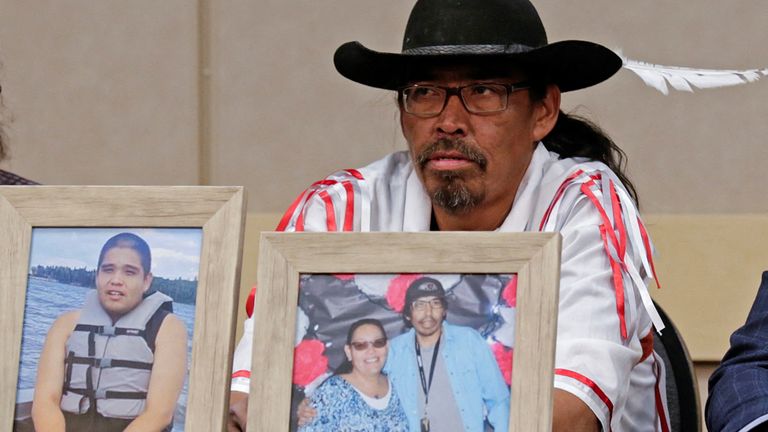 Officers did not disclose a possible motive, but a statement from an indigenous group from the province suggested the stabbings could be drug-related.
Violation of parole
Questions began to arise about why Myles Sanderson – with 59 convictions and a long history of violence – was on the streets.
The 32-year-old was pardoned in February while serving a more than four-year sentence on charges including assault and robbery. But he has been wanted by police since May, apparently in violation of the terms of his release.
His previous criminal record also shows that seven years ago he attacked and stabbed one of the victims killed in the weekend rampage.