News
Fawad Chaudhry alleges Pakistan government plotted against ex-PM Imran Khan, arrested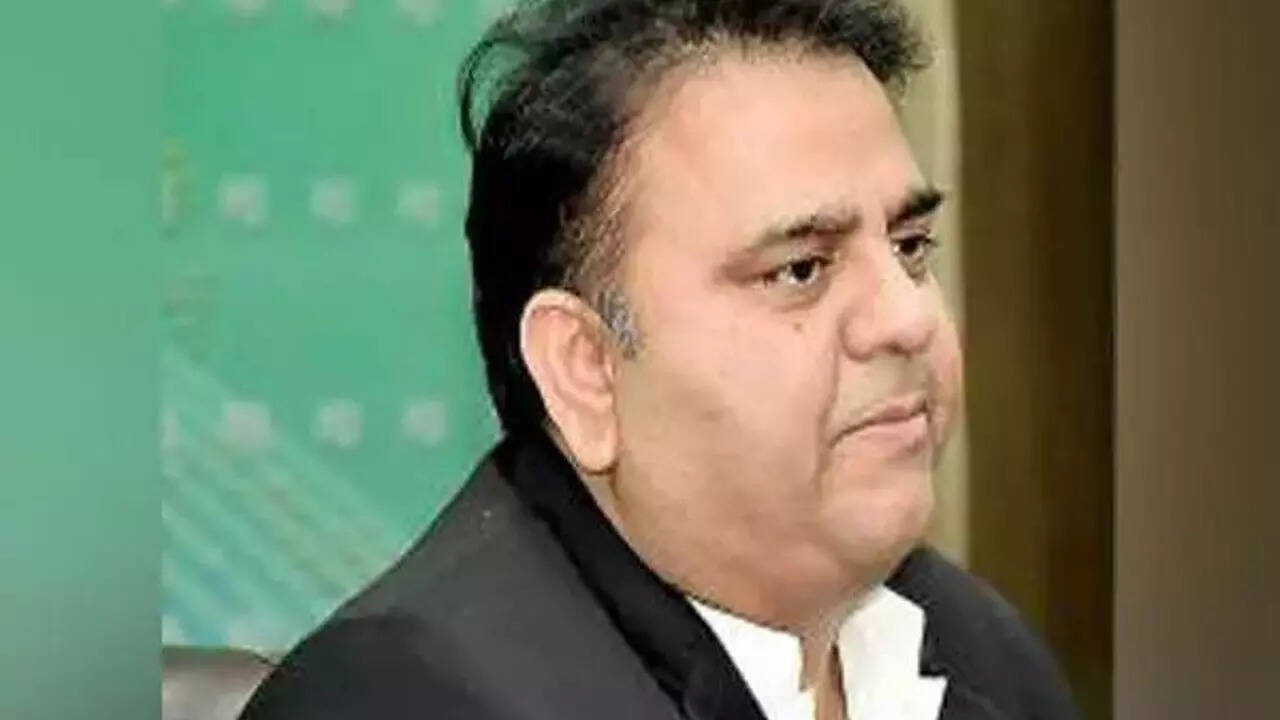 ISLAMABAD (PAKISTAN): Immediately after he publicly criticized the Pakistani government for plotting to arrest the former prime minister of the country and Pakistan Tehreek-e-Insaf (PTI) director
Imran Khan
senior vice president of the party Fawad Chaudhry was arrested, Geo News reported.
Chaudhry was arrested at his home on Wednesday morning.
PTI leader Farrukh Habib confirmed Chaudhry was arrested. Habib posted a tweet this morning saying, "Fawad Chaudhry has been arrested by the police at his home. The import government went on a rampage."
Several other PTI leaders have also condemned Chaudhry's arrest.
Chaudhry's arrest came as PTI workers, who went to vote all night long, flocked to the home of party chairman Imran Khan to ensure his security.
Islamabad police have confirmed the arrest of Fawad Chaudhry. A case was registered against Chaudhary last night at Kohsar police station in Islamabad following a complaint filed by Election Commission Secretary Umar Hameed, Geo News reported.
Citing Islamabad police sources, the report said Chaudhry was arrested at his residence near Thokar Niyaz Baig in Lahore. Sources further revealed that Chaudhry will be taken to Islamabad, as reported by Geo News.
Condemning the arrest, PTI president Sindh said, "Pakistan has become a lawless country."
"Strongly condemn the arrest of @fawadchaudhry by #ImportedGovernmentNaManzoor Pakistan has become a lawless country at the hands of law-breaking legislators and corrupt law enforcement officials! All wanted! push this country to anarchy!" he said.
PTI leaders and workers in large numbers gathered outside Imran Khan's residence in Lahore's Zaman Park as rumors of the impending arrest of the former Prime Minister of Pakistan spread in the early hours of Wednesday. , according to the news.
PTI leader Asad Umar took to Twitter to urge all party employees to come to Zaman Park. PTI in a tweet wrote, "There are reports that puppet government will attempt to arrest chairman Imran Khan this evening. Tehreek-e-Insaaf workers are coming to Zaman Park to protect the leader of Tehreek-e-Insaaf. surname."
As Geo News reports, PTI supporters held up slogans in support of Imran Khan and swore allegiance to their leader, even if it meant putting their lives in jeopardy. dangerous.
Speaking to reporters early Tuesday night, Fawad Chaudhry denounced the government's actions. He called it a nefarious plan to destabilize Pakistan and called those involved in the alleged plot traitors.