Entertainment
Five films that shed light on Bhumi Pednekar's unique film choices
Bhumi Pednekar wowed audiences with her impressive debut in 2015, with the movie Dum Laga Ke Haisha. Since then, the actress has chosen groundbreaking scripts that have redefined Bollywood cinema. Her choices are far from what society considers generic. She is known for playing characters that are larger in size, older and belong to LGBTQIA+ community. As an actress in Bollywood, she has made her mark in less than a decade with her strong choice of script.
Talking about her unique roles in an interview with a leading publication, Bhumi Pednekar said, "I always try to play a character that doesn't remind you of anyone else." She also added, "The idea is to constantly challenge myself, to push boundaries, to give the audience something new and exciting every time they come to see a movie I'm in."
As the actress turns 5 years old today, we take a look at some of her most unique film picks.
Dum Laga Ke Haisha
Bhumi Pednekar makes Bollywood debut marked by Dum Laga Ke Haisha. A film that has made a lasting impression on her in the industry, as a unique artist. Director Sharat Katariya, starring Ayushmann Khurrana and Bhumi Pednekar, revolves around marriage and its complications. This film won Pednekar her first Film Award for Best Actress. The film shows how love can flare up when you least expect it and follows Prem and Sandhya's journey through their married life. It all started when Prem's parents decided to let him get married to ease his financial stress. However, Prem rejects Sandhya at first sight. His neglect of Sandhya continued throughout their marriage.
Soon after, the female lead expressed that she didn't feel that Prem cared about her, and the pair got into an argument. The situation continues to get worse, until Sandhya reveals that she has decided to file for divorce and that she is fully capable of living alone. The duo reunited after a court ordered that they must stay together for six months and decide on their marriage. Bhumi plays an unattractive woman by society's standards. The film beautifully portrays how a woman who is not labeled as attractive will not be loved. Bhumi Pednekar captivated the audience with his outstanding performance and outstanding personality.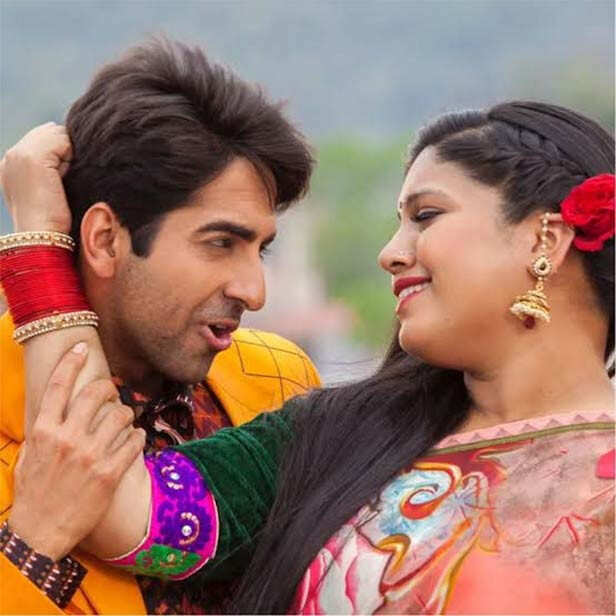 Saand Ki Aankh
Saand Ki Aankh is a biographical film directed by Tushar Hiranandani, starring Bhumi Pednekar and Taapsee Pannu. The film is an inspirational story based on the lives of skydivers Chandro and Prakashi Tomar. Both Chandro and Prakashi Tomar are hailed as the oldest sharpshooters. The film is about determination and human spirit as these two actors take you on a roller coaster journey. The film begins when Chandro and Prakashi decide to cheat on their husbands and leave the village to join a shooting tournament set in the 90s. It follows their lives as they take up arms at the age of 60 and continue. continues to bring home many medals in shooting. The actors showed off their acting prowess and comedic timing when playing 60-year-old women. The ease with which they carry guns in the film is commendable.
With its plot, the film subtly raises social issues of sexism and patriarchy. The film was hailed as a feminist statement and received critical acclaim. Taapsee and Bhumi both received a lot of compliments for their impressive performances. The film is a must-see to get an insight into these women's determination to resist male domination in society as well as in sport.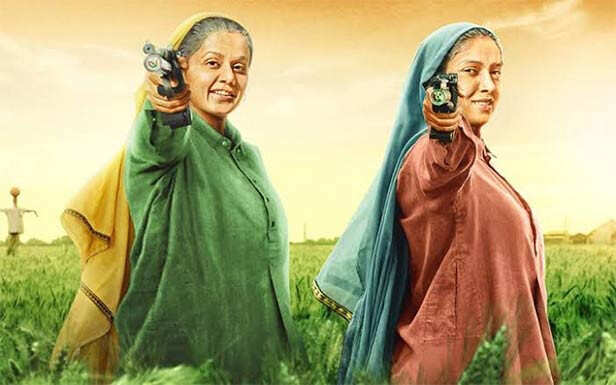 Toilet: Ek Prem Katha
Toilet: Ek Prem Katha is a satirical comedy starring Akshay Kumar and Bhumi Pednekar. The film supports government campaigns to improve sanitation in India, where there is a particular focus on eliminating open defecation. This custom is especially common in rural India. The film tells the story of Akshay Kumar's character Keshav and Bhumi Pednekar's Jaya who fall in love and decide to get married. Jaya moved to Keshav's Nandgaon village in Uttar Pradesh, where she discovered that toilets didn't exist. She comes back agitated after learning that she will have to go to a field to defecate openly. Even after much persuasion from Keshav's ending, she is adamant about her decision to only return to Nandgaon after the toilet is done. Akshay kumar direct all his efforts and attention to the construction of a toilet. Although he faced strong opposition in his community, with time he was still able to convince his family of the importance of having a toilet.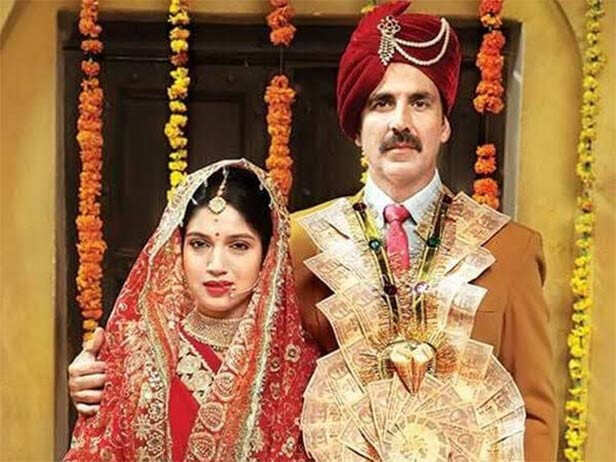 Badhai Do
Badhai Do is another film starring Bhumi Pednekar that highlights other social stigmas and challenges faced by people from the LGBTQIA+ community. The film is directed by Harshvardhan Kulkarni, the actress with Rajkummar Rao, played the male lead. The story revolves around a lavender marriage, or a favorable marriage, played by two main characters in the community. The idea behind the marriage is to hide the identities of both individuals belonging to the community. The film sees Rajkummar Rao as a police officer and Bhumi Pednekar as a gym teacher. The two actors met when Rao's character, Shardul, pretended to be a woman on a dating app and met Pednekar's character, Sumi, who planned to meet a woman on a dating app. In the end, the two decide to marry each other to hide their identities. The film follows them on their marriage path.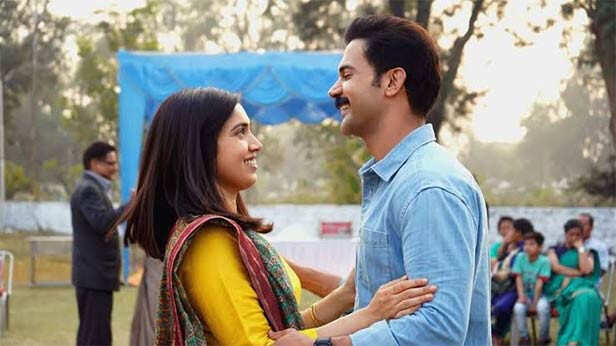 Sonchiriya
Sonchiriya is an action film directed by Abhishek Chaubey. It stars Sushant Singh Rajput, Bhumi Pednekar, Manoj Bajpayee, Ashutosh Rana and Ranvir Shorey. The film tells the story of a group of rebellious dacoits who call themselves Baaghis, set in the Chambal ravine. Set in the 1970s, it traces the lives of dacoits in their struggle and makes for a promising timepiece. The film was also hailed as a promising thriller that will keep you hooked to your seat. The film was critically acclaimed for its powerful performance by Bhumi Pednekar. She plays a woman on the run. She delivered a fiery performance that left the audience in awe. The actress won critical acclaim and widespread acclaim for the film. This includes Nominated for the Filmfare Award for Best Actress (Critics). In addition to Bhumi's personal contribution, the film has won numerous Filmfare awards and nominations.