Health
Get vaccinated and boost your winter protection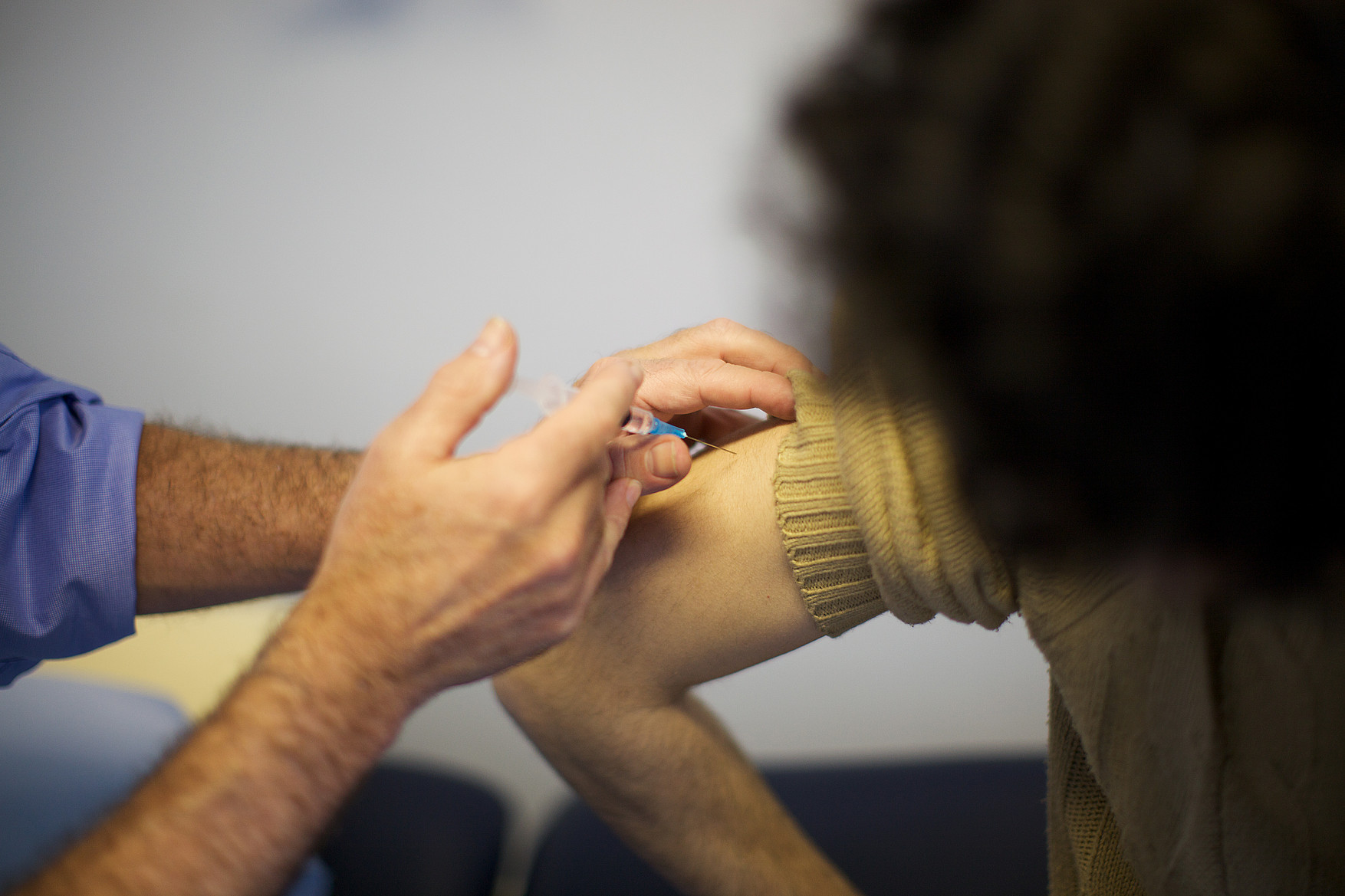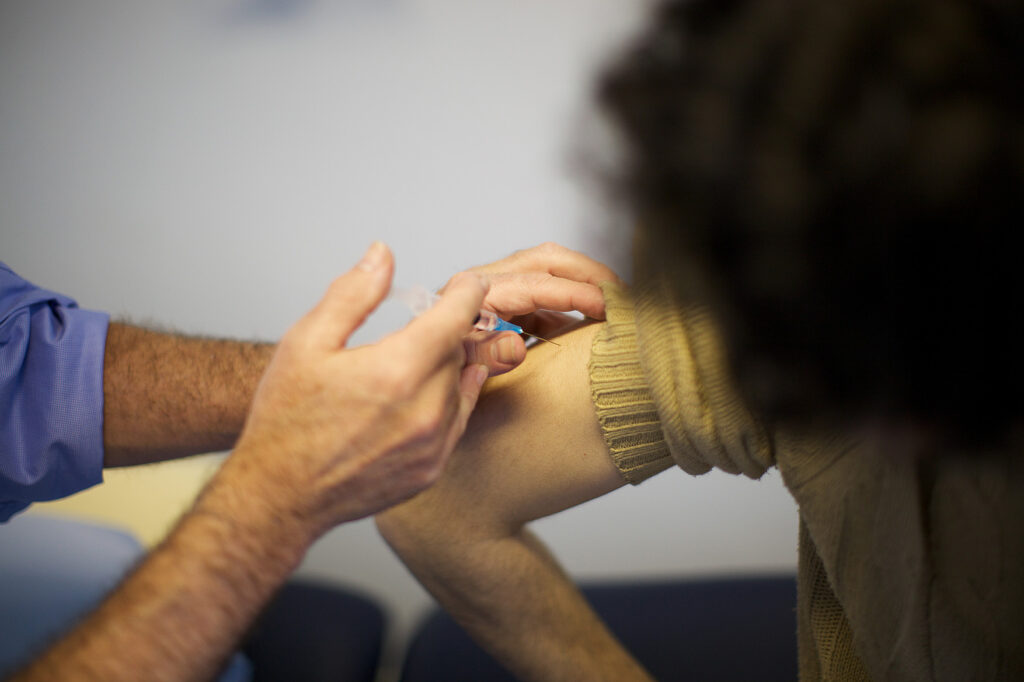 This winter, both COVID-19 and influenza could circulate at high levels, potentially at the same time.
In the face of a difficult season, millions are being vaccinated to help protect them in the coming months.
There is evidence that if you have the flu and COVID-19 at the same time, you are more likely to become seriously unwell. Since this is the first winter since COVID-19 came out with no restrictions, the best way to protect yourself from getting sick is to get vaccinated.
We are urging all eligible people to get vaccinated as soon as possible to increase their protection against these viruses, which also helps protect others and the NHS.
Why do we get a flu shot every year?
Every year, the flu season is different. Different strains of flu circulate and the number of people who get the flu varies. This means we need slightly different vaccines each year.
To design a vaccine for each new season, scientists look at previous year's vaccine success, data from previous flu seasons, and surveillance from around the world that shows which strains are causing illness. for everyone.
All of this information is used to decide which strains go into the next vaccine, giving the best chance for a high level of protection.
The flu is uncomfortable for most people, but it can have serious consequences for some, especially those with certain health conditions. It can cause serious illness and in some cases can be life-threatening.
There was a record of influenza virus uptake in persons 65 years of age and older in 2021/22 (82%), although absorption was lower in clinical risk groups and pregnant women. pregnancy and these groups are especially encouraged this year.
Why is a flu shot especially important this winter?
It is expected that more people will become unwell with the flu this year due to the weaker natural immunity that has built up over the past few winters when the flu stopped circulating widely due to COVID- 19.
Also in Southern Hemisphere countries like Australia, flu outbreaks circulate earlier than usual in their winters.
Young children in particular do not have the ability to form natural immunity to the flu, which is why it is important that they get vaccinated this year. It is given to children as a quick and painless nasal spray.
In addition to the predicted flu wave, we have early indications that COVID-19 rates are starting to increase before winter, increasing the threat to people's health in a scenario known as a 'catastrophe'. Translate'.
Who is eligible for the flu vaccine?
The annual flu vaccine is being offered to:
People with long-term health conditions
People 50 years of age and older (starting mid-October) *
Pregnant women
Long-term residential residents
Unpaid carer (receiving a carer's allowance or being the primary caregiver for an elderly or disabled person who could be at risk if the carer gets sick)
Close contact with immunosuppressed people
Frontline health workers and social care workers cannot get vaccinated through an occupational health program at work
All children aged 2 or 3 as of August 31, 2022
All children of primary school age and some children of junior high school age
* If you're in this age group and have a long-term health condition that puts you at risk for the flu, you don't need to wait until mid-October.
There are several types of flu vaccine. The Joint Committee on Immunization and Immunization (JCVI) reviews the latest evidence on influenza vaccines annually and recommends the type of vaccine to be offered to patients.
Recommended vaccines vary by age. You will be offered the most effective one for you. Children 2 to 17 years of age get the nasal spray vaccine quickly and painlessly.
Why do some people need a booster against COVID-19?
Vaccination against COVID-19 has been gradually increased following evidence that although the vaccine is highly effective, immunity declines over time.
Booster doses significantly increase immunity, and in those most vulnerable to the worst effects of COVID-19, boosting will reduce the number of people hospitalized or dying.
We all know that COVID-19 can cause more serious and dangerous illness in certain groups, such as the elderly and people with suppressed immune systems.
Since cases often increase during the winter months, it is really important that all eligible people get a booster to raise their immunity levels.
Who is eligible for a COVID-19 booster?
Boosters are being offered for:
People 5 years of age or older with a long-term health condition
People 50 years and older
Pregnant women
People in long-term inpatient care homes
Unpaid carer
Close contact with immunosuppressed people
Frontline health and social care professionals
If you're in one of these groups, you'll be offered an appointment between September and December.
Those most at risk will be called first. At least three months have passed since your last dose of COVID-19 vaccine. The vaccines offered provide a very high level of protection against the virus and greatly reduce the chance of an individual becoming seriously unwell and hospitalized.
Most people will receive the next-generation combination version of the booster vaccine, which consists of half the dose of the previous vaccine combined with half the dose against the Omicron variant.
For a very small number of people, a doctor may recommend a different vaccine product.
How do I get vaccinated?
Some people who are eligible for both vaccines will be given the flu and COVID-19 vaccines in one appointment, but most people will get the vaccines separately.
People who are eligible for the flu vaccine can make an appointment with their GP or at a vaccine supply pharmacy on the NHS. You may receive an invitation to get vaccinated, but you don't have to wait until now to make an appointment. If you are pregnant, you should be able to get the vaccine from some maternity services or your GP.
Children who are eligible for the flu vaccine will receive a nasal spray. Eligible individuals who have not yet begun primary school will be vaccinated at their GP facility. For children in elementary school, they will be vaccinated at school after the parent has signed and returned the consent form.
The nationwide reservation service for COVID-19 vaccinations is now open for fall boosters. People over 65, people who are immunosuppressed, people who are pregnant, and frontline health and social care workers can now book appointments.
Everyone who is eligible for a free flu vaccine will be able to get it.
Surgeons and pharmacies give flu shots in batches throughout the flu season. If you can't make an appointment right away, ask if you can make an appointment when more vaccines are available.
Visit nhs.uk/wintervaccination for more information on who is eligible and how to book.