How to launch an upward spiral
Written by: Ingrid Fetell Lee
|
Published date: September 8, 2022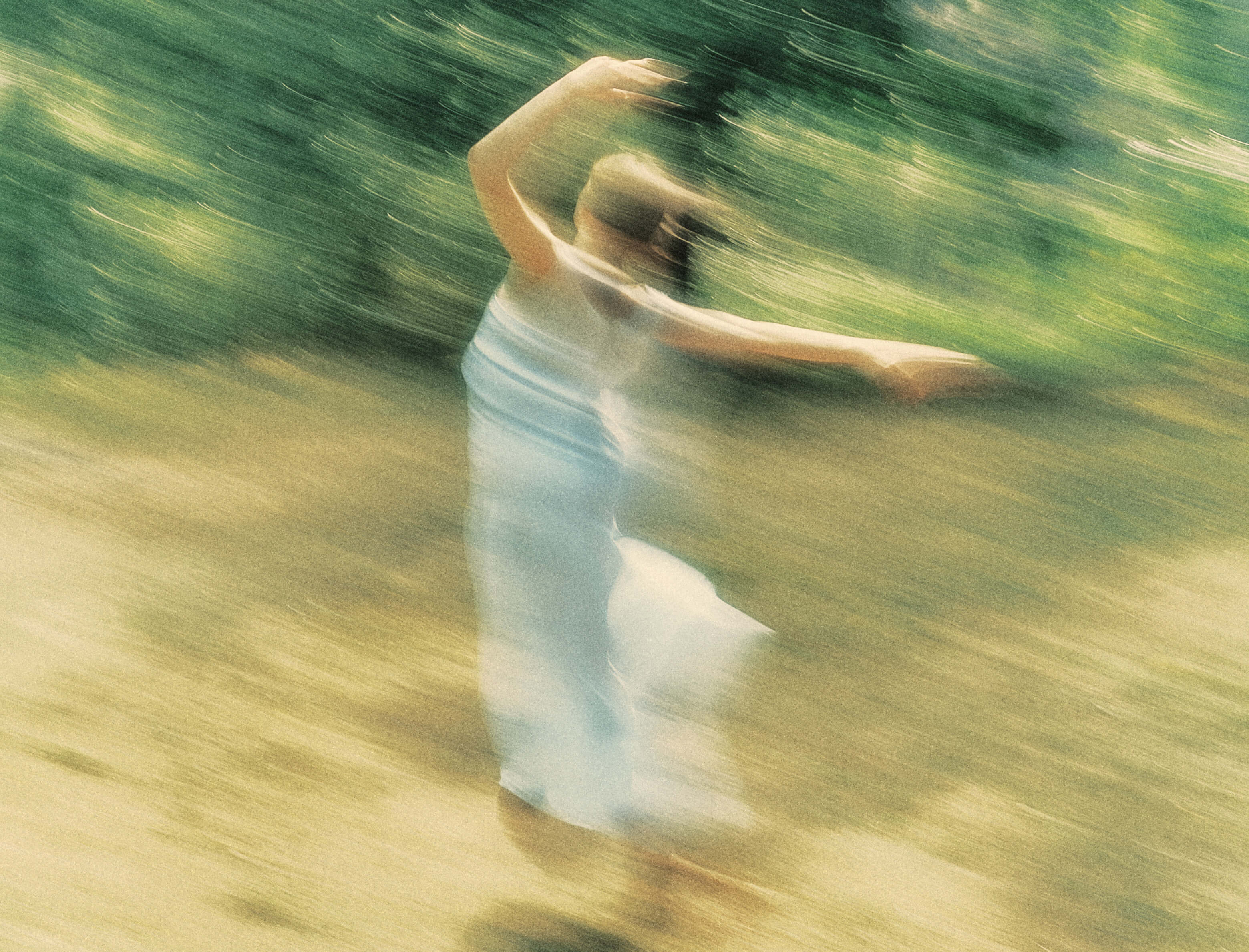 Photo: Aleksandr Babarikin
When we're exhausted, we try to conserve energy by cutting back on our activities to a minimum. We don't love our hobbies. We don't meet friends, we don't explore the city we live in, we don't entertain by the little actions that bring joy to life. Instead, we do the things that require very little of us. We binge-watch shows and we sleep and we do things that are supposed to be relaxing.
Without intention, we make our lives smaller. And as our lives get smaller and smaller, they become less social, less inspiring, and less vibrant. We start to feel isolated and have less energy. We try to do less to save more energy, and then we feel worse.
The psychological term for this is a downward spiral. Whenever we fall into a negative state, it's natural for us to comfort ourselves with ways to maintain that state, such as by stripping us of behaviors that bring us joy — and that can give us back the energy we're lacking — because we're emotionally exhausted. We don't realize we're doing it, which is what gives it that sense of out-of-control vandalism.
To break out of the downward spiral caused by burnout, we need to do something that brings us joy (when we feel the least doing it), that gives us energy. to get out of that downward spiral. That's what I call the joy paradox.
The antidote to a downward spiral is the opposite: a positive feedback loop can break a downward spiral and catalyze an upward spiral. And all you need to fuel an upward spiral are little moments of fun. Research shows that when we're in an upward spiral, we actually take in more information from our peripheral vision; we are more likely to see opportunities for more fun. So, just as downward spirals perpetuate behaviors that put us in a negative mood, upward spirals lead us to do things that make us happier in the long run.
If you've learned to deal with stress and burnout by overcoming and stifling joy, there are a few signs to tell you. These are the questions I encourage people to ask themselves:
When you're going through a stressful period, do you overlook celebrations or events that you might be looking forward to?

Do you find it difficult to be fully present when spending time with family or friends?

When you find yourself with an hour to spare, do you use it to catch up on paused tasks instead of taking a break or doing something fun?

Do you spend most evenings in the chair, scrolling, too exhausted to do anything else?

Do you feel guilty about enjoying yourself if you haven't crossed off everything on your list?

When good things are happening in your life, do you feel like you are waiting for the other shoe to fall?

Do you feel so overwhelmed by the state of the world that it is difficult to plan for the future?
Having more than nothing shows that someone can benefit from bringing small joys into their daily lives. My recommendation is to start small. When you find yourself feeling stressed or overwhelmed, try just doing something for five minutes that is totally enjoyable for you. If you can't think of anything, try asking yourself: What finally makes me smile in the middle of a busy day? Or does an activity I do give me more energy, not less?
The Joy Sessions
Ingrid Fetell Lee will host three of her incredible live workshops this fall. The first, on September 21, is designed to help you find joy during difficult times. The second show, to be held in October, will help you hit the ground running (and identify tangible, personal ways to find the beginning of that upward spiral). The November workshop, the third in the series, is about learning to dream again.
MY NOTES