Sports
Hull KR 15-10 Wakefield: Trinity remains bottom of Super League table after Rovers defeat | News about rugby league
Wakefield could not rise above the bottom of the table when Hull KR from behind scored to seal a 15-10 win at Craven Park; Trinity is still behind Toulouse in terms of points difference in the Super League
Last updated: 7/17/22 7:36 pm
Hull Kingston Rovers scored a crunch 15-10 win over struggling Wakefield Trinity in the Betfred Super League at Craven Park.
The result left Wakefield at the bottom of the table after they were unable to maintain a 4-0 lead in the first half due to the efforts of Max Jowitt.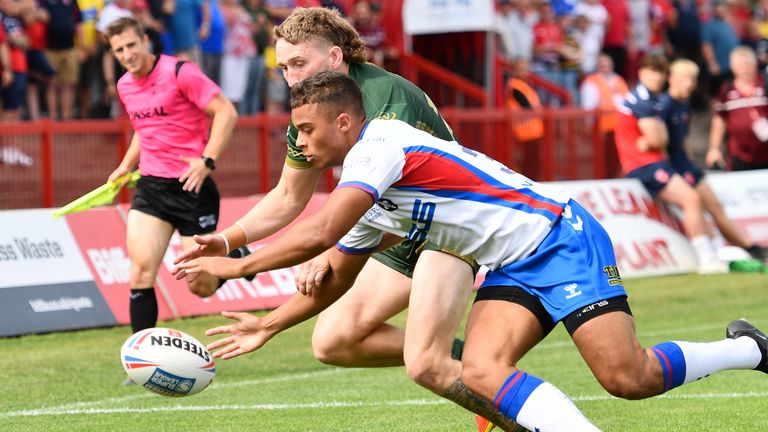 Hull KR turned the game around in the second half thanks to the efforts of Jimmy Keinhorst, Ethan Ryan and Lachlan Coote, as well as Coote's conversion and Will Dagger's goal, giving them a 15-4 lead.
Trinity scored again past Lewis Murphy but couldn't get past the hosts to claim the win, with the loss meaning they remained behind Toulouse second from the bottom of the table on points difference.
In the tense first half, both teams showed a lack of confidence. The first real chance saw Trinity's Murphy break serve, circle around Coote and appear to be making his way to the test track. However, Mikey Lewis gave chase and took possession before winning the penalty for his team.
The away full-back Jowitt opened the scoring after 20 minutes of halftime break after heading from a neat ball inside and rounding his opposite number for Coote to score, before missing the chance. conversion association.
James Batc started was then held on a later episode accident play.
To further complicate matters for the hosts, they lost Dean Hadley to another shoulder injury and captain Shaun Kenny-Dowall was also forced out.
In contrast, Rovers got off to the perfect start to the second half as Keinhorst dashed in for the corner after a brief play with Lewis and Coote in to level the score.
Ryan then gave Hull KR the lead, jumping on top of Taufua to receive Lewis' kick and land.
Coote added a third attempt shortly after, turning away from a ball and diving over the line, adding his first conversion of the day to make it 14-4.
Then, Dagger scored another goal with less than 10 minutes left, but the movie wasn't over as Murphy delivered Mason Lino's explosive cross to shorten the lead to five points.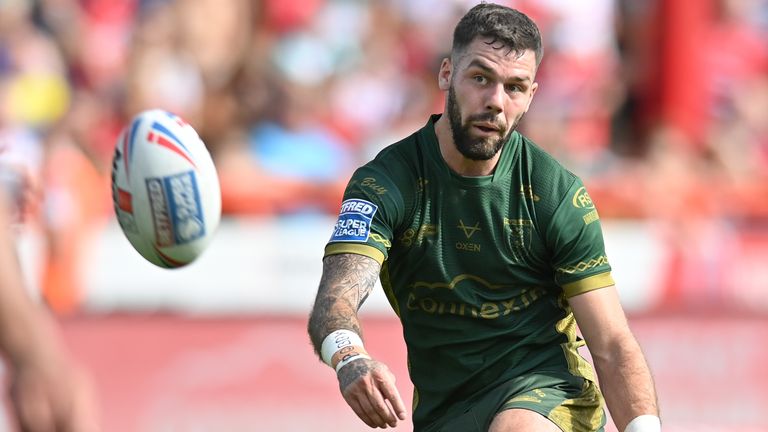 Despite the defeat, Wakefield head coach Willie Poching declared "ready to fight" afterwards.
"I believe in the players and the team," he said. "Obviously we're going to have to make some changes to what we're doing, but I'm ready for the fight and for every battle.
"We have to roll up our sleeves and try to get out of it, but I'm confident we can do it.
"It was disappointing to lose, mainly how we performed in the second half compared to the first half.
"In the first half, we controlled the position well and made good yards from the end of the field.
"We could have finished better, but I think we were capable enough to win the game, but one game put us down in the second half."