Entertainment
Kim Kardashian is Kryptic! But what is she calling??
Kim Kardashian was this weekend!
The 41-year-old reality TV star jumped in Instagram and take a breather from posting ads SKIMS content a bit to call out…. anything else?! And-slash-or someone?!?!
The Selfish the author posted not one or two but FOUR different confusing messages and quotes to her IG Stories. And while the reason behind dropping them online wasn't immediately clear to us, the sum of these four ideas definitely left us scratching our heads!
Related: Why Amber Rose Wasn't Surprised To Heard Kim And Kanye's Breakup News
First, Kim came up with a simple thought about the idea behind the theory of karma (below):
"Do well. And good things will come to you".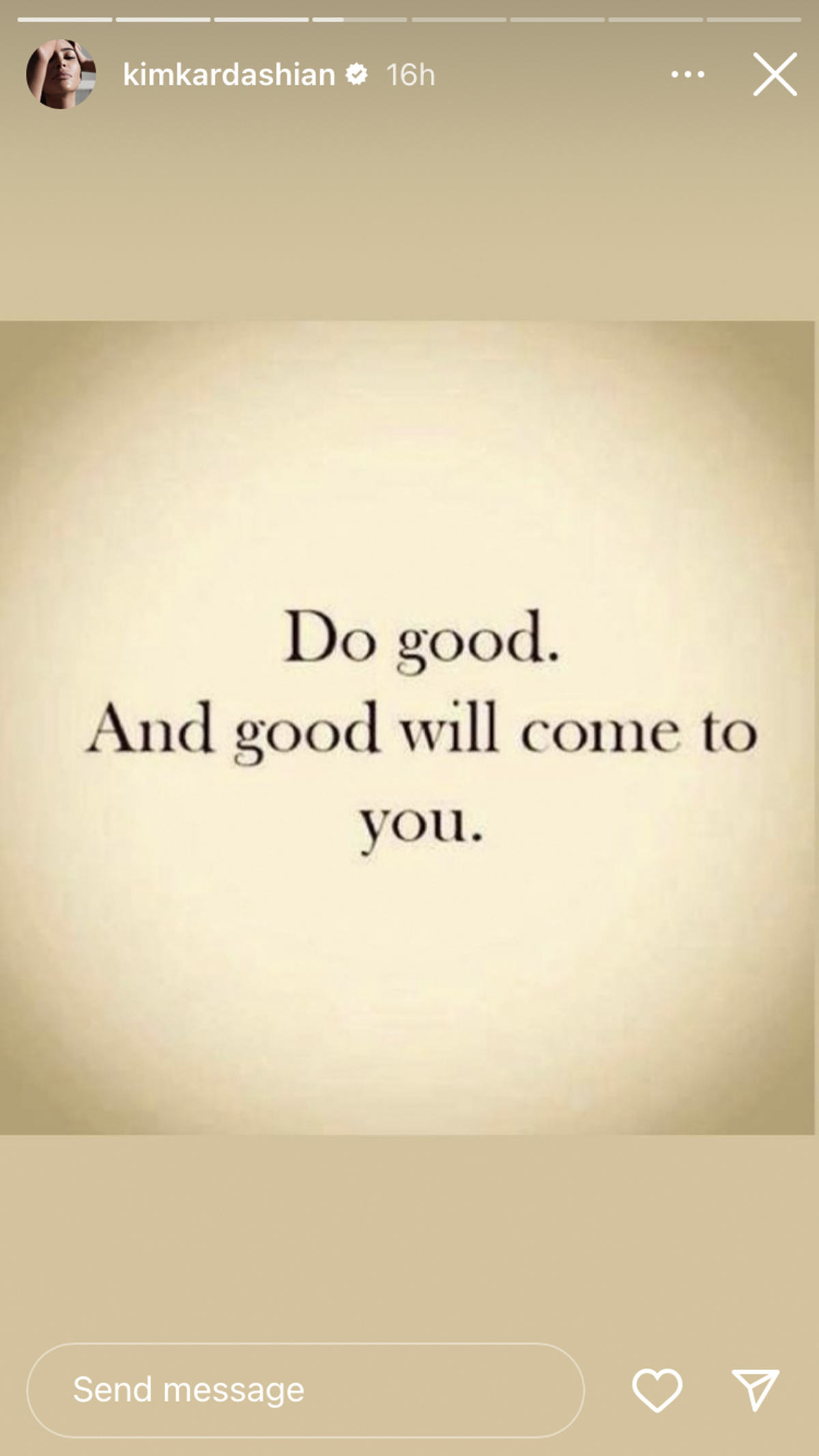 Makes sense, right?!
Not just for Kim's life but for all of us! No questions there. And the message itself should not raise suspicion. But what happens next starts to add up a bit. Immediately after that first post, Kim added another:
"Sometimes I wish I could go back to life. Not to change things, just to feel a few things twice. "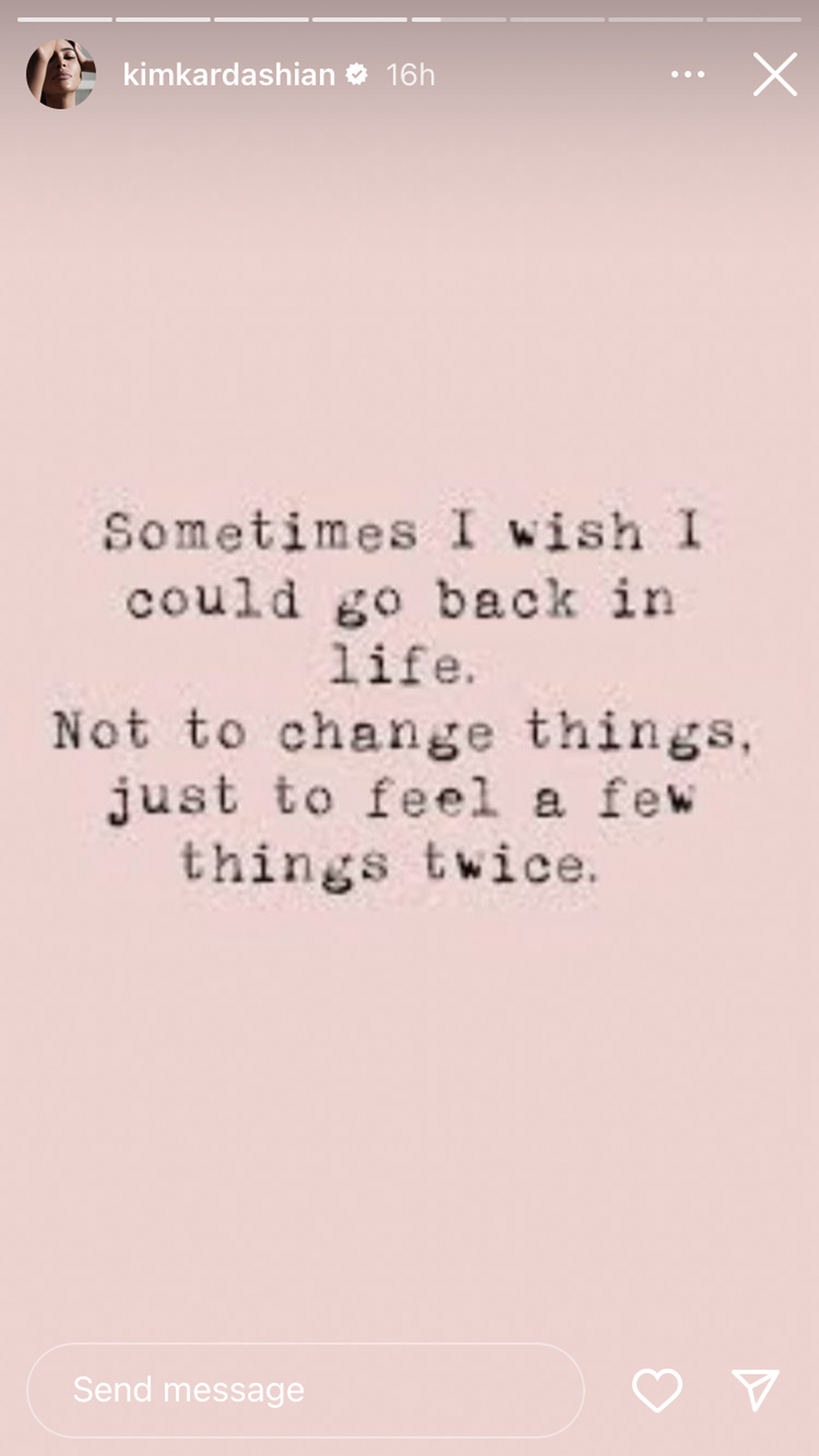 So it started…
Not necessarily regret, but definitely an emotional moment of nostalgia coming from an A-list star who has been a hit throughout her career!
Related: Kim and BF Pete Davidson set to air in Australia in a month!
Now, the next post is a big deal. And honestly, we wouldn't be surprised if this message were directed specifically to Khloe kardashianThe drama is happening with the surrogate father and the ex-partner Tristan Thompson (below):
"Girls can see the difference between 200 shades of nude lipstick but they can't see red."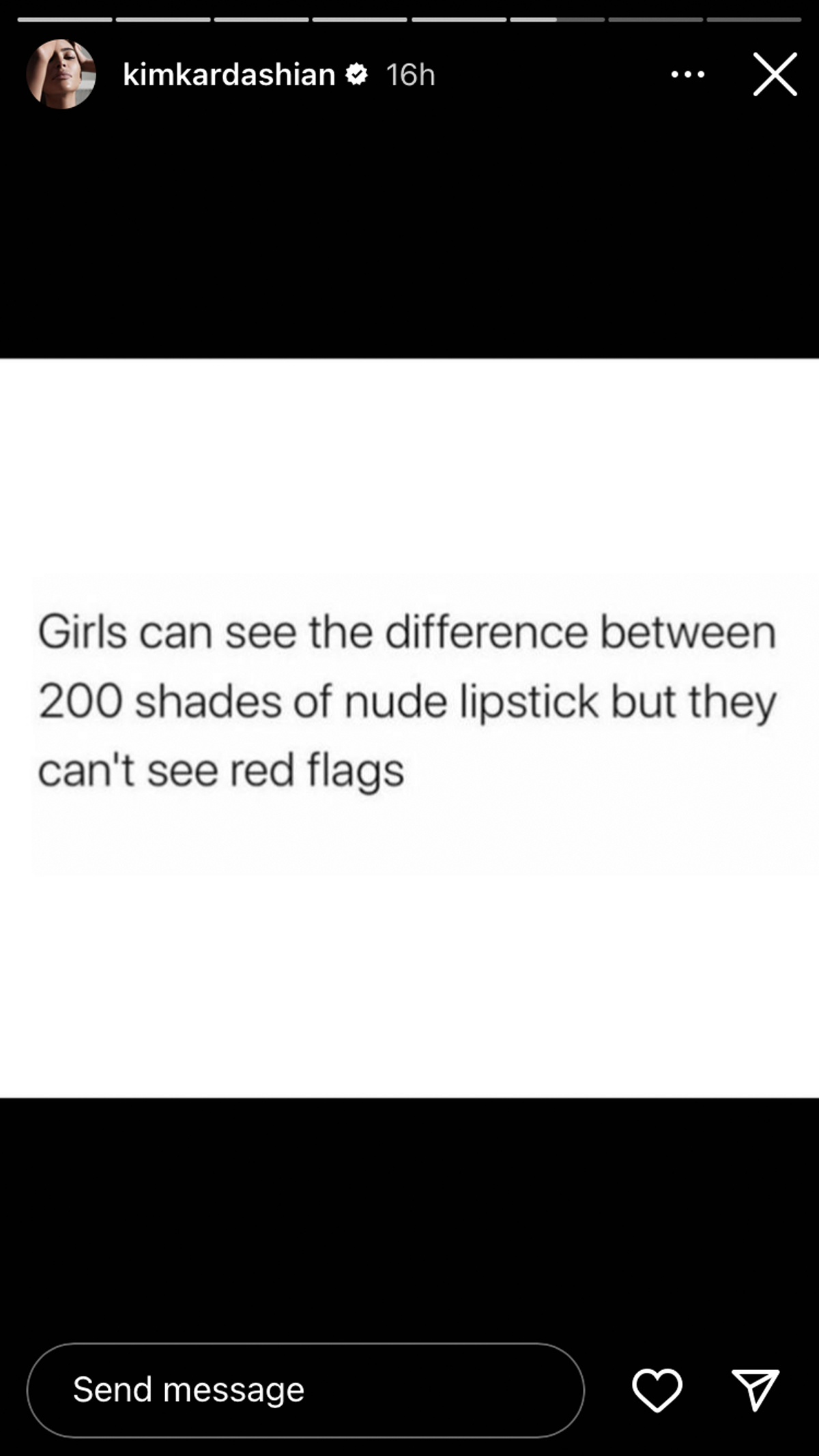 OK, so that one maybe Kim's marriage to . is about to end Kanye West, or something else. Probably?
But in light of what was going on with Khloé and Tristan in the KarJenner field last week, it seems more likely that the cryptic remarks could be aimed at True Thompsonof parents. Right?? Or not ?!
Finally, Kim pulls out an old staple for 'Gram: Dr. Seuss!
The SKKN By Kim The founder ended his commentary by sharing a famous quote from the author for children:
"Life is too short to wake up with regrets. So love those who treat you right, forgive those who aren't, and believe that everything happens for a reason. If you get an opportunity, take it. If it changes your life, let it change. No one says it will be easy, they just promise it will be worth it."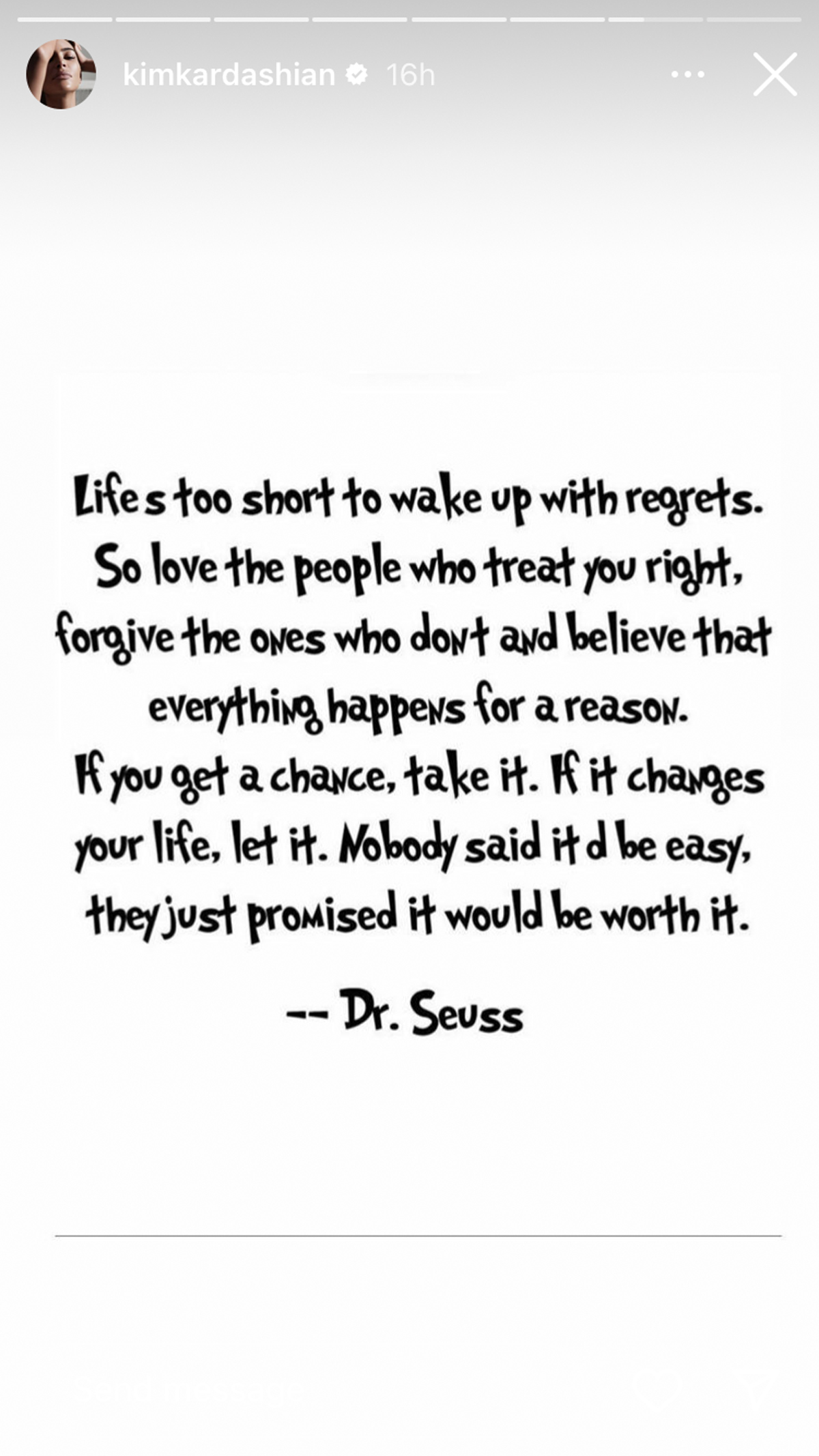 Good good good!
So what do we have here, longtime readers? What do you do about Kim's confusing post?! We're used to Khloé going this route, but not so much for Kim.
Think there's something to it?! Or not??
Share your reaction in the comments (below)…
[Image via Kim Kardashian/Instagram]