News
King Charles will not attend COP27 in Egypt, Buckingham Palace says | UK News
Buckingham Palace has confirmed King Charles will not attend COP27, the United Nations climate conference to be held in Egypt in November.
There has been speculation that the King, who has been an ardent campaigner on environmental issues, will attend events in Sharm el SheikhThis is his first trip abroad since becoming king.
Confirmation that he will not go after it was reported that Prime Minister Liz Truss and No 10 advisers had told King he should not attend.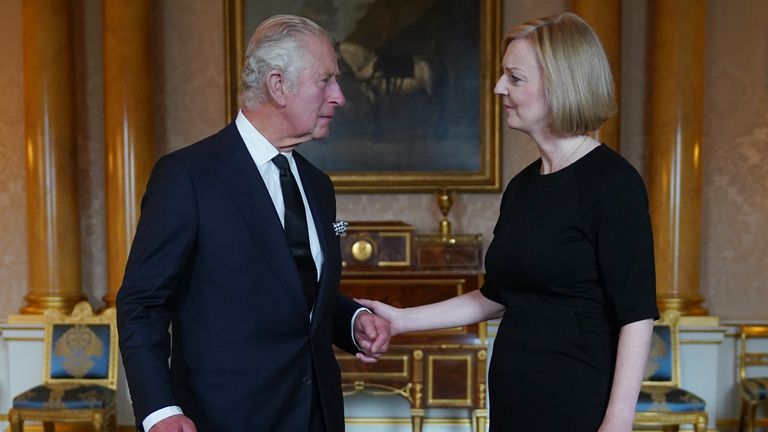 But Sky News understands from sources that any suggestion of his attendance as a point of disagreement is completely untrue and the decision not to attend was agreed in consultation.
It is understood that there is still discussion about whether he could show his support for the climate conference in other ways.
A Number 10 source told Sky News: "The idea that the Prime Minister gives orders to the King is ridiculous."
King Charles has attended the United Nations climate conference for many years and delivered one of the keynote speeches at the opening ceremony for COP26 in Glasgow.
As the Prince of Wales, he is also renowned as a leading voice in the field of the environment, able to bring together individuals and organizations from both the public and private sectors.
As a result, there are likely to have been heated discussions about his attendance this year, especially as the climate crisis is still seen by some as a "political" issue and with As King, he is expected to remain politically neutral at all times.
It is understood that the government has sought advice, advice has been given, and it has been agreed by the palace and No. 10 that it would not be an appropriate occasion for the King to personally attend the conference during his visit to the country. his first addition as monarch.
In his first address for countryThe king acknowledged how his role had changed, emphasizing his respect for his new constitutional role.
Watch the King's full speech

"I was raised to cherish a sense of responsibility to others, and to have the greatest respect for the precious traditions, freedoms and responsibilities of our unique history and parliamentary system of government," he said. we.
"As the Queen herself has done with that unwavering devotion, I now solemnly pledge myself, for the rest of my God-given time, to uphold the Constitutional principles at the heart of our country."
Read more:
King faces a tough test if he wants to keep his personal climate fight alive
Both sides will want to eliminate any sense of discord, noting reports over the summer of a rift over the government's Rwanda immigration policy between the Prince of Wales and then-Boris Johnson.
Last year, the Royal Family played a key role in supporting COP26, with the Queen recording a video message that was broadcast to all the world leaders in attendance.