News
Lucy Letby trial day three: Nurse 'killed two out of three triplets' – and 'smiled after killing another premature baby girl at fourth attempt' | UK News
A neonatal nurse killed two of three boy triplets and smiled after killing another premature baby girl on a fourth attempt, a court has heard.
Lucy Letby is charged with 22 counts of murder and attempted murder, involving 17 infants, and is believed to have experienced a year-long killing at the Countess of Chester Hospital since 2015. until 2016.
Letby, of Arran Avenue, Hereford, pleaded not guilty to all charges.
See the latest updates from the court
She denies killing 5 boys and 2 girls and intends to kill 5 other boys and 5 girls.
Warning: This article contains descriptions of infant and newborn deaths, which some readers may find grieving.
During the third day of the trial at Manchester Crown Court, jurors were told about eight infants attacked by Letby.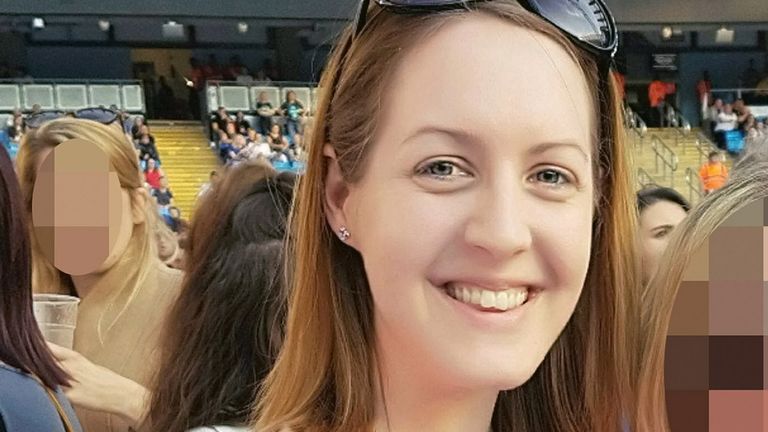 Letby 'killed two triplets'
Prosecutors told the court about Children O and P – two of the three triplets that Letby allegedly murdered.
Child O died within minutes of Letby entering the neonatal room, at a time when Letby was alone in the room.
After his death, he was found to have severe unexpected liver damage due to the CPR he had undergone.
Nick Johnson KC told the court that independent medical experts concluded the damage "could be the result of some sort of impact trauma".
"Brutally speaking, it was an assault," the prosecutor said.
A consultant at the hospital said he was "particularly worried" about Child O's death because he had previously been "clinically stable".
Nurse 'smiles' after death – and sends sympathy card to victim's family
"Cold-blooded" Lucy Letby tried to kill a "resilient" newborn girl four times "before succeeding", the court said.
Letby was also questioned by police about why she sent sympathy cards to the child's parents.
This is the only time she's done it, she said, "but nurses don't always know about a family as well as they do about Child I's."
She accepted with the officers that she kept a picture of the card on her phone.
After Child I's death on October 23, Letby asked her parents if they wanted to bathe their young daughter.
Mr Johnson told the court as the baby's mother "was bathing her newborn baby, Lucy Letby walked into the room and, in the mother's words, 'smiled and continued to talk about her being present during the visit' Baby I's first bath and how much child. I fell in love with it'."
An independent medical expert concluded "the beam of findings will clearly indicate that Child I died of unnatural causes".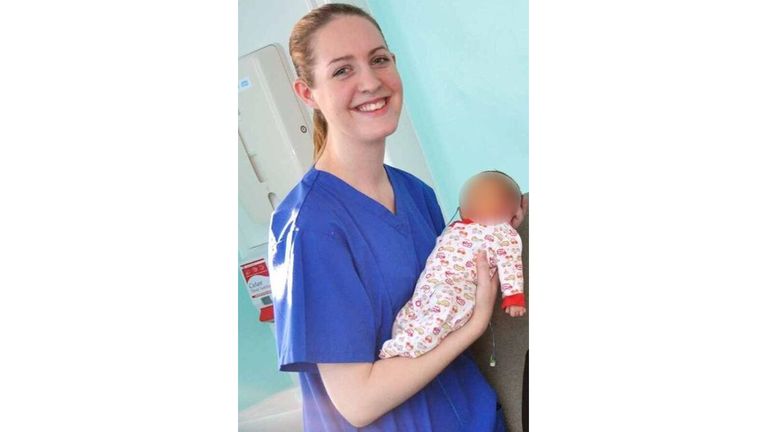 Consultants at the hospital became suspicious of Letby
At the time Child L was attacked, in April 2016, doctors at the hospital suspected Letby.
"At this time, Letby is said to only work day shifts as consultants are concerned about the correlation between her presence and sudden deaths/life-threatening episodes in the shift. night," the prosecutor told the court.
A consultant was involved in Letby's attempt to kill Child K after he became concerned about the baby being left alone with her, prosecutors said.
The consultant began to feel "annoyed" when he realized Letby was alone with the child "because he began to notice the coincidence between unexplained deaths/serious breakdowns and Lucy Letby's presence".
When he entered the room, he noticed that the infant's breathing tube had come off.
"We allege she was trying to kill Child K when the consultant pediatrician arrested her," Mr Johnson told the court.
Premature babies 'scream' for 30 minutes
Letby allegedly used a child's hemophilia – known as Child N – as a cover to attack him.
The illness, which causes unexplained bleeding, is believed to have been caused by multiple episodes involving the newborn boy.
In one case, the infant's throat was so swollen and so full of "fresh blood" that the consultant couldn't get a breathing tube down.
More attempts were made to re-examine Child N, as the boy was very unwell, but the doctors "couldn't see Child N's throat because vision was obscured by fresh blood" and a expert group had to be called in.
"Something – someone, we say – caused Child N to bleed again," the prosecutor said.
The court heard that child N had experienced a "sudden deterioration of the condition", which was consistent with some category of "injury that caused great pain, distress and instability to the grandchild".
Independent medical experts said this was "consistent with induced or air-injected trauma," the juror said.
One of the medical experts wrote: "This is life-threatening. He was also recorded as… 'screaming' and appeared to have been crying for 30 minutes.
"This is the most unusual thing.
"I have never observed a premature infant to scream."
The trial continued.