News
Lucy Letby trial: Nurse accused of seven murders fainted after she and fellow medics couldn't revive baby, court told | UK News
Nurse Lucy Letby fainted at work after she and fellow doctors were unable to revive a baby boy, her trial has been heard.
The 33-year-old defendant is accused of killing three infants during a day shift at the neonatal unit of Countess of Chester Hospital in June 2016.
She allegedly inhaled a fatal dose of air on the boy, who appeared in court as Child P, and also one of his brothers, Child O, who had died the day before.
Letby, from Hereford, denies murdering seven infants and conspiring to murder 10 other infants between June 2015 and June 2016.
Manchester Crown Court heard Child P's condition worsened on 24 June 2016 when the boy needed CPR four separate times before he was pronounced dead at 4pm .
skip was stabbed in the finger by a needle during a final resuscitation attempt, jurors were told.
Routine blood tests were ordered at the hospital's A&E department after which Letby fainted.
She was offered a ride home by a doctor, whose friends had previously teased her about flirting.
The exchange of Facebook messages between the couple was read in court.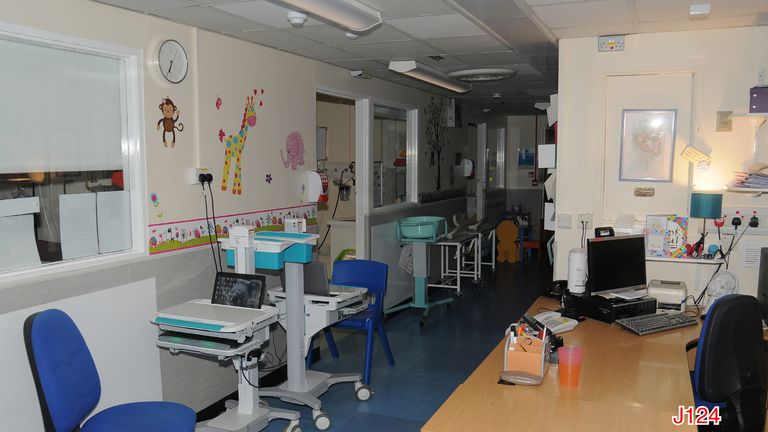 The doctor, who cannot be identified for legal reasons, asked Letby: "Have you been examined?"
Letby replied, "Yes, just got back. I lied to myself while I was there."
The doctor, who was also involved in the resuscitation effort, said: "I asked them to quickly save you. Why are you making such a fool of yourself?"
'I fainted'
Letby replied: "They said someone asked to see me ASAP and they know what happened today.
"People talked about it when I was there. I fainted."
The doctor asked, "Oh, are you okay now?"
Letby replied, "It's a little shaky, but it's okay. I'm taking notes. They're reluctant to let me go alone."
The doctor said, "You could have made me bleed. I'm almost a responsible adult!
"Do you need to take the elevator home?"
After being taken to his home address by the doctor, Letby texted him: "Thanks for taking the elevator and talking to A&E."
The doctor said, "I can't let you go back in the dark after a day of trash, a tiny needle and a fainted A&E."
On June 25, 2016 – when Letby was accused of trying to kill another baby, Child Q, on the morning of the day's shift – she texted the same doctor: "Happy lunch break Tell my mom about needles and get a big lecture about not being careful enough, overworking, doing too much, etc."
The doctor replied, "That's not what you need. She'll worry that you're not taking care of yourself. Big lectures aren't fun, are they?"
The trial continues.