Lifestyle
New Beauty Editor Obsessions for September
New Beauty Editor Obsessions for September
Written by: the Editors of goop
|
Published on: September 6, 2022
The back-to-school energy in the goop beauty department this month is palpable: There's so much new that we're in love with, from a skin-flattering miracle called Complexion Drops to a citrusy, sophisticated French perfume and a wow-factor skin spray that's gone viral.
And we're glowing—not just from summer but from the double effects of the new Microderm for body (it exfoliates like crazy, then foams into a gorgeous forest-scented cleanser) and the plush Afterglow body oil, which smells like ginger, violet, and vetiver; leaves skin instantly more supple; and absorbs in seconds, so you can get dressed right away.

goop Beauty

GOOPGLOW Afterglow Body Oil

goop, $48/$43 with subscription

SHOP NOW

goop Beauty

GOOPGLOW Microderm Instant Glow Body Polish

goop, $48/$43 with subscription

SHOP NOW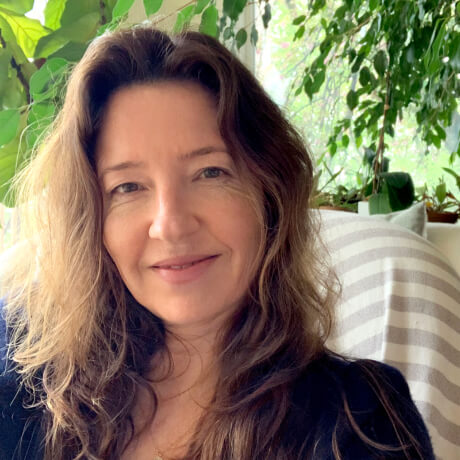 Jean Godfrey-June
executive beauty director
I found the ultimate French-girl perfume oil: fresh, sparklingly citrusy, sexy, and super sophisticated. Somehow it's both mysterious and bright—grapefruit and black pepper swirl with cedar, vetiver, and amber. You'd wear it to lunch in the garden at the Ritz, to a romantic dinner at Glou in the 11th, and for a night out at Les Bains. I'd wear it anywhere, truly, because it has to be one of the most gorgeous scents on earth. I bring the chic (but portable—it's topped with a small rollerball) bottle with me in my bag wherever I go, because the scent is so addictive; I cannot stop reapplying. It wakes me up, straightens me out, and makes me feel French as I apply it (the bottle is so pretty and the opposite of the crunchiness you might envision when you hear the words "perfume oil").

Maison Louis Marie

No.09 Vallee de Farney Perfume Oil

goop, $59

SHOP NOW
Want to know the skin secret a whisper network of die-hard surfers was passing around? I did, too. While Amy Liu hadn't planned on making skin care—she created the chic clean makeup line Tower 28 to work for even the most sensitive skin—when she heard her surfer friends' stories, she had to know more. (She herself suffers from eczema.) "They were using something called hypochlorous acid on all the bumps and scrapes they get out in the water and on the beach," she says. Hypochlorous acid turns out to be a naturally occurring (even your white blood cells make it) calming compound. Liu bottled the stuff into a skin spray that now sells out almost as fast as she can produce it. It doesn't feel acidic in the slightest, and it's safe to spritz on as often as you like; I keep it by my computer and spritz whenever I think of it, and I swear my skin looks and feels noticeably fresher and more resilient. And the wildly enthusiastic reviews from people with very different skin issues than mine (aging, sometimes irritable) keep coming in, particularly from those who tend toward breakouts.

Tower 28 Beauty

SOS Daily Rescue Facial Spray

goop, $28

SHOP NOW
I raved about Saltyface at the start of the summer, and I'm still raving about it at the end. Try the (flat-out amazing) body version first—and don't wait until next summer to do it. A moment spent smoothing on the airy foam (the thick glass pump makes the whole process seamless) and a wait of about four hours (the color never transfers, so you can put on clothes and go about your business) leaves my skin toastily, naturally sun-kissed. Should a tan (self- or otherwise) affect the time it takes me to pack or get dressed, or make the decision between a bikini and a one-piece easier? It should not. But with this subtle, sexy glow, I look and feel more relaxed, rested, beachy, and decidedly more confident.
Saltyface

Tanning Foam

goop, $62

SHOP NOW

Ursa Major

Mountain Glow Golden Serum

goop, $84

SHOP NOW
Growing up, I had a mountain glow that I absolutely did not appreciate. As a California resident, I felt entitled to a California summer of beaches and tans (see above). Marooned high in the Rockies every summer (my father is a biologist), I was resentful but, in retrospect, glowy, from endless high-altitude hikes, Wim Hof–style river and lake cold plunges, and significantly cleaner living than during the rest of the year in California. So the name of this new superserum absolutely got my attention. But the results—the mountain glow, of course, but also smoother, plumper, softer, more-toned, and totally moisturized skin—are out of this world. It's made with carefully sourced botanicals (some from mountains, some not) designed to support and renew skin: agarikon mushroom, honey locust seed, and wild pansy to help firm and lift; indigo seed to help calm; fern-derived phytosterols and golden aspen bark to smooth and refine skin; and star-tipped lichen and moss stem cells to support collagen. (There are more, but you get the idea.) I smooth it on before bed—it's the perfect silky-smooth hydrating but not heavy texture and can be layered under thicker moisturizer on nights when I'm needing it. And note the price—it's pretty amazing for a superserum.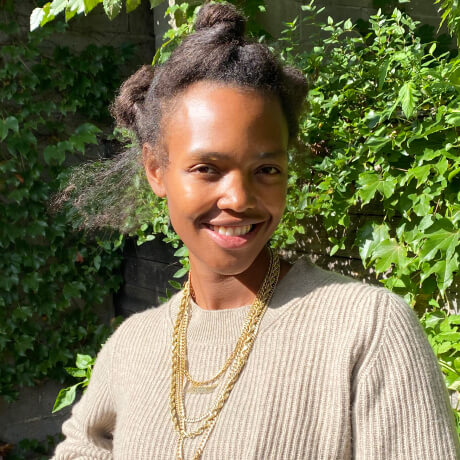 Megan O'Neill
associate beauty director
Getting to interview world-famous designer (and now beauty founder) Francisco Costa was the most fun. "You know how after a day at the beach, your skin and body feel so refreshed, you want to have sex or go to sleep? I wanted this scrub to make you feel that way," he said, gazing dreamily off as if recalling floating in the far-off foamy waves of his homeland, Brazil. I'm here to tell you the man has succeeded: This silky mousse of a body scrub does make me feel sexy and languorous as I massage it over my sun-burnished legs and arms. It smells a little smoky, a little flowery—the rush of tropical flowers, vetiver, and earthy breu branco (an Amazonian resin that's considered sacred by Indigenous people there) is like nothing else in your shower. And the blend of green coffee, smoothing botanical oils, and gently exfoliating crushed murumuru seeds glides over skin, leaving it springy with moisture.

Costa Brazil

Exfoliante Para O
Corpo Body Scrub

goop, $88

SHOP NOW
I loathe public speaking. Though I've analyzed the heck out of my aversion in therapy, none of the tricks people typically deploy to make it a less-harrowing task have worked (envisioning the audience naked is fun but just makes me lose my place). Except one, from my therapist: "Put on your armor before you have to speak," she says. "Like I always put on Doc Martens before I go on stage—no matter what else I'm wearing."
It took me a minute to locate my personal armor, but here it is: a pile of glinting gold chains, a top or dress that shows my chest and clavicle area—I just think that's the prettiest area on absolutely any body—and Westman Atelier's new skin drops. The latter is a creamy new foundation-meets-skin-oil that all but erases the look of blemishes (it gives a notch more coverage than the Westman foundation stick). It's swirled with skin-care ingredients that nourish as they blur imperfections, and the finish is natural and luminous. Has my armor cured my fear? Not entirely, but I'm getting there.
G. Label

Deven Link Necklace

goop, $2,500

SHOP NOW

Westman Atelier

Foundation Brush

goop, $80

SHOP NOW

Westman Atelier

Vital Skincare Complexion Drops

goop, $68

SHOP NOW
I was always the funny-story-teller in my relationship, but lately when I try, I trail off, failing to bring it full circle. Doing yoga on my mat at home (I love Humming Puppy's virtual sessions), I now drift off during savasana. My eyes are grainy and heavy during Zooms. I am tired. This is what new moms have been talking about—and I'm only really feeling it now that my 16-month-old baby is walking and wobble-running all over the place. I was never one for eye cream, but I am 100 percent for this fast-acting eye serum-oil that makes me look and feel a thousand times more awake—not to mention engaged throughout the day. Made in England, the exquisite formula is an eye-bag-mellowing, instantly brightening blend of powerhouse active ingredients like the natural retinol alternative bakuchiol, antioxidant CoQ10, soothing arnica, and something called grey spider flower, which I just love the sound of. It's dispensed through a cool metal rollerball, which helps depuff as you massage it under the eyes. It also comes from Annee de Mamiel, an amazing acupuncturist, herbalist, cancer survivor, and beauty founder, who infuses everything she makes with her kind, calm, luminous energy. Whether you're a new mom like me, a practiced mom, a Zoom-addled person, or simply someone who is nourished by a beautiful thing, this serum-oil is for you.

de Mamiel

Essential Eye Fix

goop, $150

SHOP NOW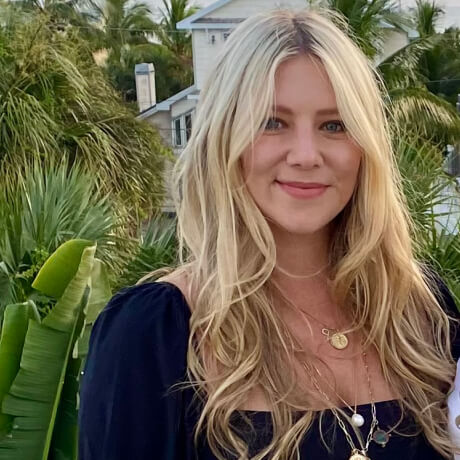 Brianna Peters
associate beauty editor
Since I discovered this new holy grail of skin-perfecting goodness that just happens to have SPF 30, my skin has never looked better. I love the smooth serum texture and the lightweight, imperfection-blurring coverage. It's been exceptional in summer, but I'm definitely going to be wearing it for fall because of how incredible my skin looks—the glow lasts all day to night. It has the most gorgeous dewy finish, and it blends like a dream, evens my skin tone, moisturizes, and soothes with white sage and aloe vera.

Tower 28 Beauty

SunnyDays SPF 30 Tinted Sunscreen Foundation

goop, $30

SHOP NOW
Back in stock:

I'm always an easy snack for mosquitos. I can't do anything outside without paying for it with a zillion tiny, itchy bites. That is, until I discovered this amazing DEET-free bug spray. I swear it's the only bug spray that actually works, is clean, and smells good. Not only is the smell tolerable; it's a citrusy, vanilla-infused scent I want to wear. I took it hiking in the Monti Ernici in Italy, walking the Cuyahoga Valley National Park trail in Cleveland, swimming at Myrtle Beach, and strolling around NYC—and got literally zero bugbites. It's finally back in stock, adorably packaged, and perfectly compact for travel—I've already gotten three bottles just for myself.

Kinfield

Golden Hour Bug Spray

goop, $22

SHOP NOW
To keep my hair in its healthiest shape, I take regular breaks from blow-dryers and hot tools. The problem is, I hate the way my hair air-dries: It's lifeless and flat with no wave, volume, or texture. Unless I use these super cute clips that seem made for air-drying. I split my hair into six sections when it's still damp, twist each section, then twist three already-twisted sections together and clip them at the ends. Each clip has slightly rounded tips, which themselves have tinier clip prongs to gently secure any type of hair, including my thin, somewhat slippery type. They don't fall out, don't take strands of hair with them when you remove them, and don't leave any annoying kinks or indentations at your ends. Beyond turning my flat air-dry into a wavy, beachy tumble, they're brilliant for a quick bun or updo. Or you can try founder Dianna Cohen's brilliant clip-and-twist air-dry hack—so good.

Crown Affair

The Air Dry Clips

goop, $48

SHOP NOW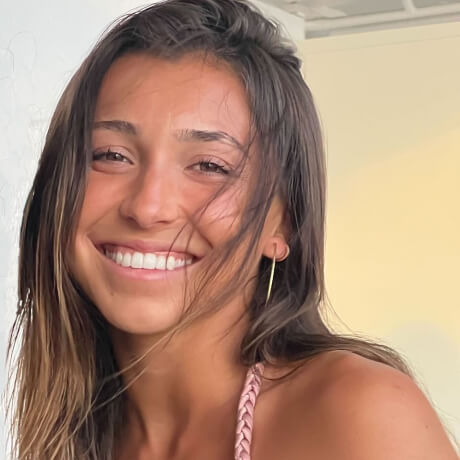 Camila Michaels
assistant beauty editor
My main thought during a sweat-heavy evening run is the cool-crisp, misty-refreshing shower that I know will follow. The newest addition to said shower has turned it into a luxuriously steamy, flowery nighttime ritual: this herb-infused, sense-awakening botanical body cleanser. It's deeply purifying, richly nourishing, and exquisitely silky (I feel it trickle down my skin). It smells of warm sandalwood and delicate rose—even my shower steam ends up smelling so good. I slip into bed afterward, my body less achy after the rush of warm water, my heart open from the combined effects of the exercise and the botanical extracts, and my skin just magically soft.

Sangre de Fruta

Head of Roses Botanical Body Wash

goop, $48

SHOP NOW
If I'm wearing mascara, it's a major occasion. But this past summer, I wore it more than usual, to outdoor parties, rooftop dinners, and evening shows in the city. I credit this mascara: It's the perfect combination of eye-catching and not-too-much for me. The brush perfectly silhouettes each lash while leaving them more voluminous, defined, and lifted—without any chunks (chunky mascara is the reason I'd been avoiding mascara in the first place). I'm left with gorgeously wispy lashes that stand out without overpowering—it's a beautiful touch.

Ami Colé

Lash-Amplifying Mascara

goop, $19

SHOP NOW
After visiting my friend's family home in Sardinia right on the Mediterranean Sea (the chicest trip I have—will ever have—been on), I needed a really, really good thank-you gift. The stars aligned when I found this enchanting rose-embroidered box from The Organic Pharmacy. In it, the famous Rose Diamond face cream (my all-time favorite moisturizer ever, which leaves the softest, dewiest, most gorgeous glow) comes with the brilliant cleanser and the amazing eye cream, all full-size. Made with extracts of Persian silk tree and rose, safflower ceramides, acmella, and real diamond powder, the three combine into a skin-coddling experience that leaves your skin radiant. While it absolutely makes the most indulgent, sure-to-be-appreciated gift (my Sardinian hostess was over the moon), you—like me—absolutely have to get a set for yourself.
The Organic Pharmacy

Embroidered Rose Collection

goop, $562

SHOP NOW
More Beauty Editors' Favorites
New Beauty Editor Obsessions for August

New Beauty Editor Obsessions for July
More Questions?
Contact the beauty concierge team at personalshopping@goop.com and they'll get back to you with answers (good ones).