News
Open to considering Eknath Shinde proposal on government formation: BJP | India News
MUMBAI:
BJP
on Monday finally opened about the uprising led by Eknath Shinde in
Shiv Sena
declined to call the camp "rebels" and said it was open to considering proposals for a government from the faction.
"We don't consider anyone a rebel. If two-thirds of the MLAs are with Shinde, how can they be called rebels?" BJP senior leader Sudhir Mungantiwar, speaking after the meeting at Devendra Fadnavis' home.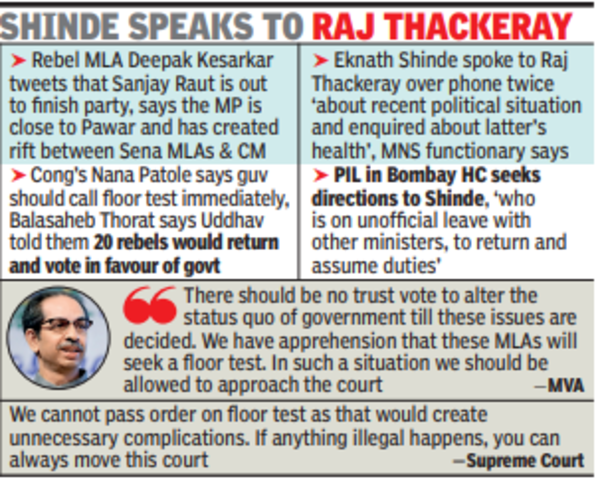 So far, the BJP considers the Sena turmoil an internal party matter and refuses to comment on it. However, after Monday Supreme Court ordered cover for the rebels, it immediately held a meeting of its state's core committee.
"Based on the Supreme Court's order, any proposals (on forming a government) will be considered. BJP is closely monitoring the daily events, the core committee will meet again. and make decisions at the appropriate time by the state and the people," he added.
"Team leader Shiv Sena Eknath Shinde so far have not given us any suggestions. Whenever an offer comes from Shiv Sena – as they call themselves the real Sena – we take it into consideration," he said.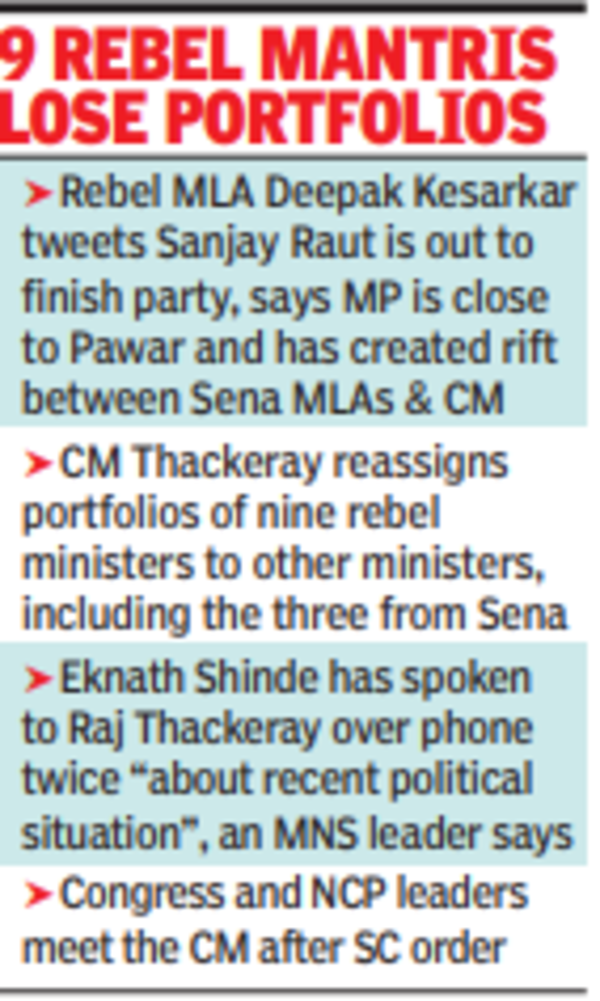 Mungantiwar added that at this point, the BJP doesn't feel it is necessary to ask for a floor test.