Sports
Rugby World Cup: George Williams on England's 'pain' | Shaun Wane: We have to be better | Rugby League News
England's World Cup ended in the semi-finals as they were beaten 27-26 by Samoa at the Emirates Stadium on Saturday thanks to a goal from Stephen Crichton in extra time golden
Last Updated: 11/14/22 4:05pm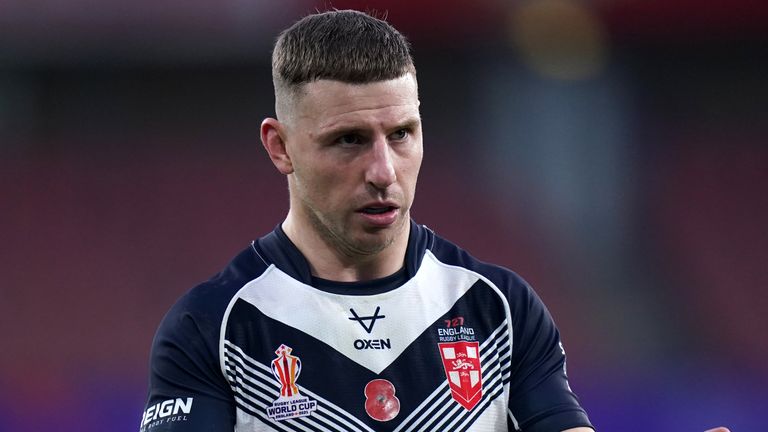 George Williams opened up about the pain he and his teammates went through when Stephen Crichton scored the winning goal in England's Rugby World Cup semi-final defeat to Samoa.
The hosts managed to send the game into golden time thanks to a late converted effort by Herbie Farnworth after an unusual display against the team they beat 60-6 in the opening game. of Table A four weeks earlier.
But their hopes of reaching the final were dashed when Crichton hit a one-pointer in the third minute of extra time to seal a 27-26 win and send Samoa past Australia at Old Trafford, with Williams' reveal that would happen. his mind until the next World Cup in France in 2025.
"That will probably stay with us, especially me, for three years, until the next World Cup," said Williams, who will be 31 when rugby's next global gathering takes place. , said.
"It's heartbreaking, some people will never play in a World Cup again and we'll never have this certain group together again, so that's why it hurts so much.
"It was heartbreaking to watch that kick go by. It really felt like a nightmare – it felt like it was going to go on forever, it was so slow.
"We probably got what we deserved, we're much better than what we showed."
He had made it through the tournament up to that point, picking up a total of 242 points and conceding just 34 points after topping the group with an undefeated record and overwhelming Papua New Guinea 46–6 in the quarter-finals.
However, Group A rivals Samoa have improved since that first meeting and while England head coach Shaun Wane feels his team are performing below the standard they have set for them. During the World Cup, he was quick to acknowledge the performance of the Pacific Islanders.
"We have to get better, no doubt," Wane said. "That's not the standard of England, I won't accept that, and neither are the players – they are hurting.
"I know it will be another test for Samoa. They have too many good players and they have proven that they are better, but I cannot doubt the efforts of the players even for a minute.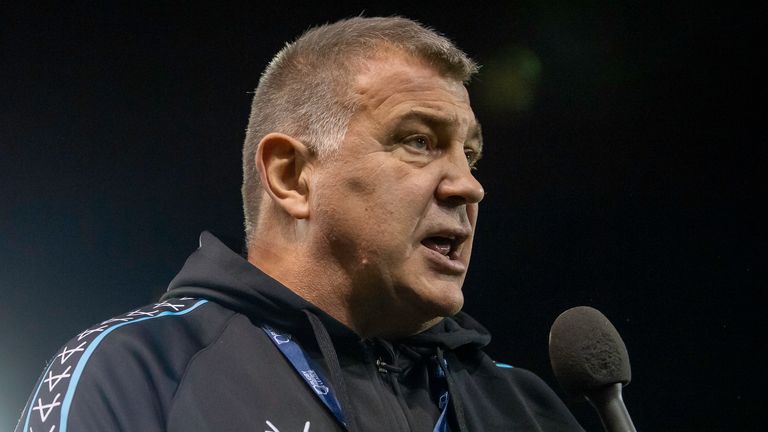 "They tried their best and they were absolutely devastated, so was every member of staff. But making any excuses would be unfair to Samoa, they are better than us."
Earning a spot in the final for the first time and becoming the only sixth team in World Cup history to reach the tournament's decisive round, Samoa's side with NRL and Betfred Super League talents have a chance. Make even more history by lifting the Paul Cup barrier.
To do that, however, they must overcome the defending and 11-time champions Australia – 16-14 New Zealand winners in the remaining semi-final – and while the England captain Sam Tomkins sees the Kangaroos as the favorite candidate, he has no doubt it will be good for the sport as a whole if Samoa goes all the way.
Tomkins said: "It would be amazing. "Watching the other semi-final between New Zealand and Australia, it's probably the best rugby game I've seen in a long time.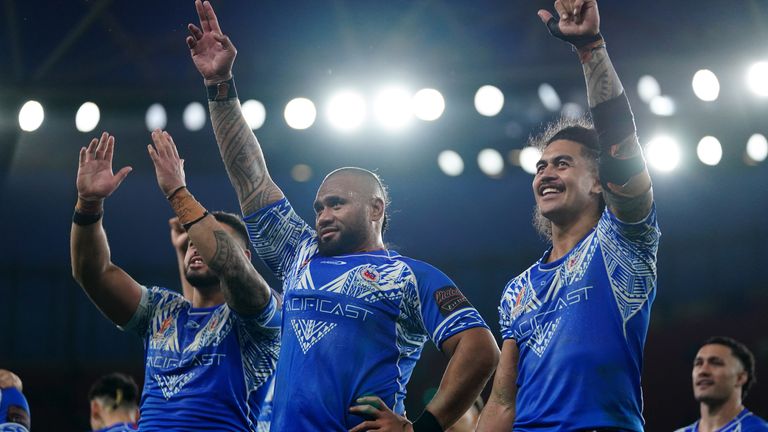 "Australia is likely to be in the final as a bright and worthy candidate as such.
"But I think what Tonga and Samoa have done in recent years, with players wanting to play for their home country rather than the bigger countries, has really opened up international rugby and I think that can only be a positive thing."