Sports
St Leger: Saturday's race canceled with Doncaster to host nine races on Sunday including the Classic | Racing news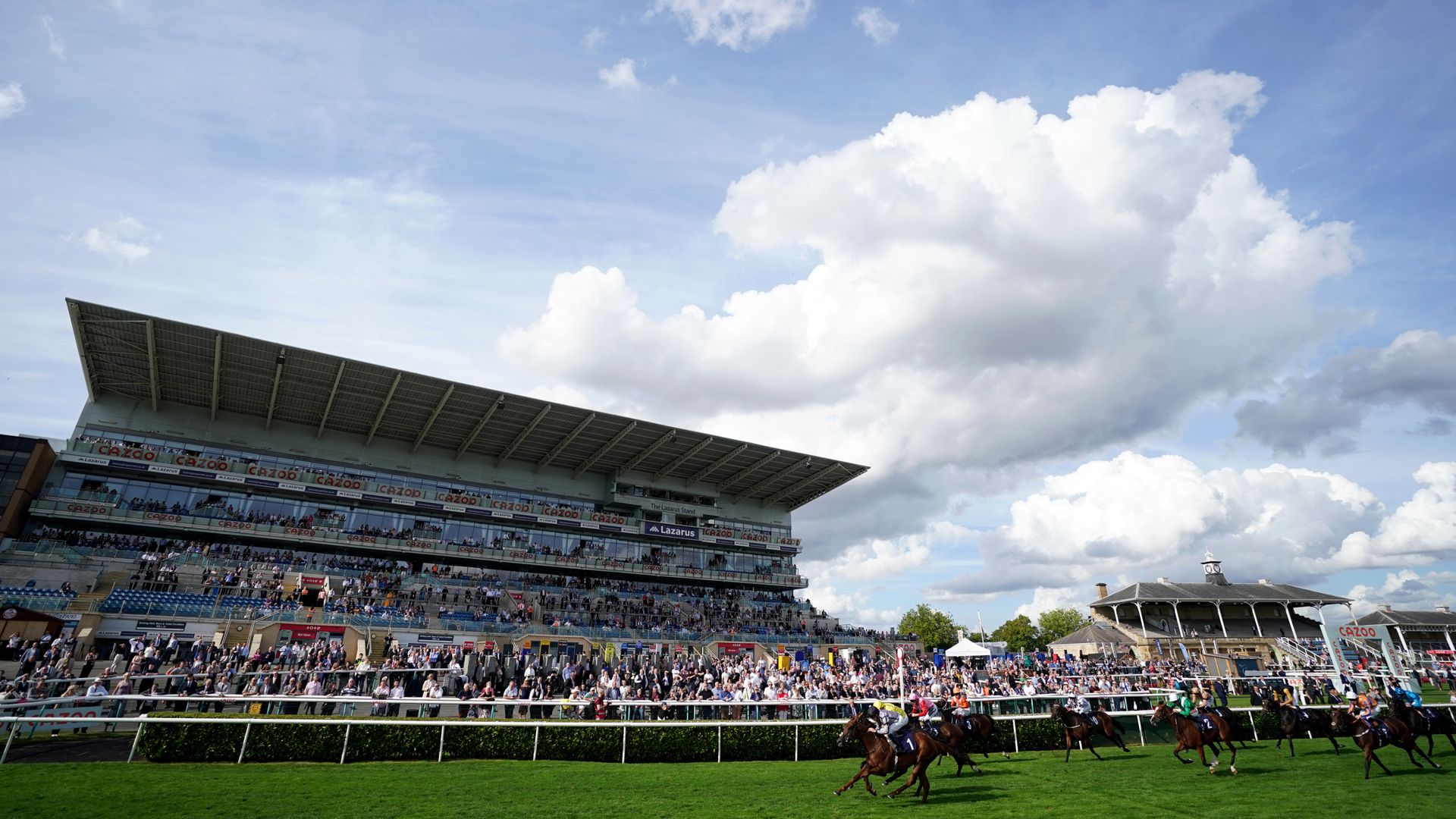 Britain's race on Saturday, September 10 has been canceled as a continuing mark of respect following the Queen's death, with St Leger at Doncaster being moved to Sunday as part of the card nine races.
All UK race fixtures will return on Sunday, with the exception of Musselburgh due to the Queen's body lying in state in Scotland.
St Leger, England's final Classics tournament of the year, will feature four other Group Two matches on Sunday, including the Flying Childers and the Doncaster Cup – which were moved from their original schedule on Friday.
In a statement on Friday, the British Horse Racing Authority (BHA) said: "British horse races today remain in mourning over the Queen's death.
"As a sign of continued respect, it has been determined that, along with the cancellation of the schedule for September 8 and 9, all races will also be canceled tomorrow, Saturday. September 10. The schedules and races will return on Sunday, September 11."
Julie Harrington, chief executive of the BHA, said: "The Queen's relationship and strong ties to British motorsport are long-lasting and unique, and some are part of our sport. have a close, direct relationship with her.
"Out of respect for this, and out of sympathy to her family including King Charles III, the sport has made the decision to continue suspending our games on Saturday.
"The race back on Sunday will see the run of the Cazoo St Leger, one of the five British Classics and the one the Queen won with her dirty Dunfermline in 1977. .
"This will also provide an opportunity for the sport and its supporters to pay their respects to the Queen, for the contributions she has made to marked sport, and to race to express his deep gratitude to her and sympathy for her family."
All racecourses will continue to mark the Queen's departure with racetrack tributes. Flags will be flown at half-mast, riders will wear black armbands while riding during each race, and a period of silence will be observed before the opening of the race at each meeting.
Doncaster's nine race card on Sunday
12.30 – Champagne (Class 2)
13.00 – Handicap
13.35 – Childers flying shares (Group two)
14.10 – Portland Handicap
14:45 – Doncaster Cup (Group 2) Bets
15.20 – Park shares (Group two)
15.55 – St Leger Shares (Group One)
16.30 – Handicap
17.05 – Mallard's Handicap