News
Tens of thousands stuck in 'China's Hawaii' after COVID lockdown imposed | World News
Tens of thousands of tourists are stranded at a Chinese beach resort after a lockdown was imposed due to a sharp increase in the number of COVID-19 cases.
Sanya, a city in the island province of Hainan, introduced the measures on Saturday.
Holiday travelers must test negative five times in a week before they can leave the island – described as China's version of Hawaii.
The lockdown comes after more than 1,500 locally transmitted infections were detected this month, at least 1,000 of which were symptomatic.
It compares with just two locally symptomatic cases on the island last year and is another example of Chinarigorous approach to quelling even relatively small outbreaks.
According to state media, many areas of the island were locked down on Monday, including the capital Haikou – a city of nearly 3 million people – and the smaller towns of Ledong and Chengmai.
People are not allowed to go out for essential reasons such as getting a COVID testing, while some public transport has also been suspended.
The locking of the door is supposed to be done at different intervals; in Haikou in just 13 hours – but it is unclear when the measures in Sanya will end.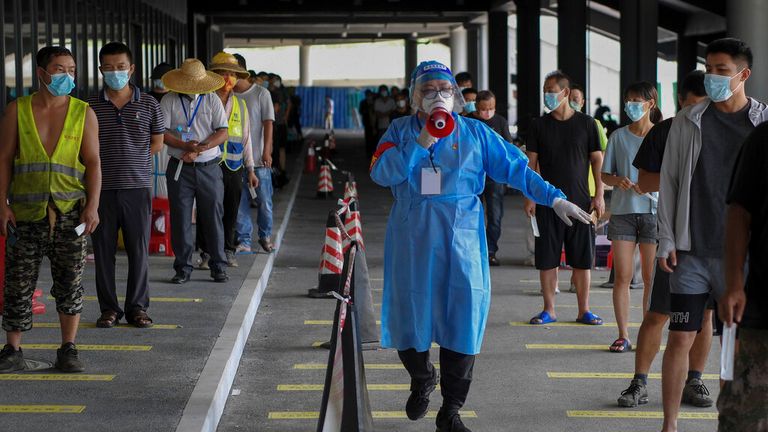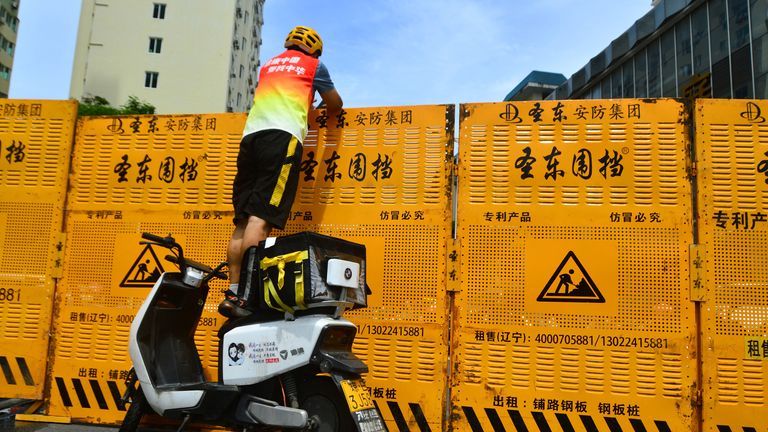 According to reports, 80,000 holidaymakers at the resort are currently facing jams in their hotels until at least next Saturday and most flights have been cancelled.
Tourists have complained on social media about still having to pay the full price of their room even though officials say they will be charged half the price.
Others say that food delivery fees and hotel meal prices have increased significantly, and long waits are required to get tested for coronavirus.
"We just hope it doesn't turn into another Shanghai," said an unnamed tourist.
Shanghai, a city of more than 20 million people, recently locked for two months that confined people to their homes and caused rare instances of dissent.
China's no-COVID policy has seen similar draconian measures taken in other cities to deal with a small number of cases.