Fashion
The premiere: The hottest fashion drop of September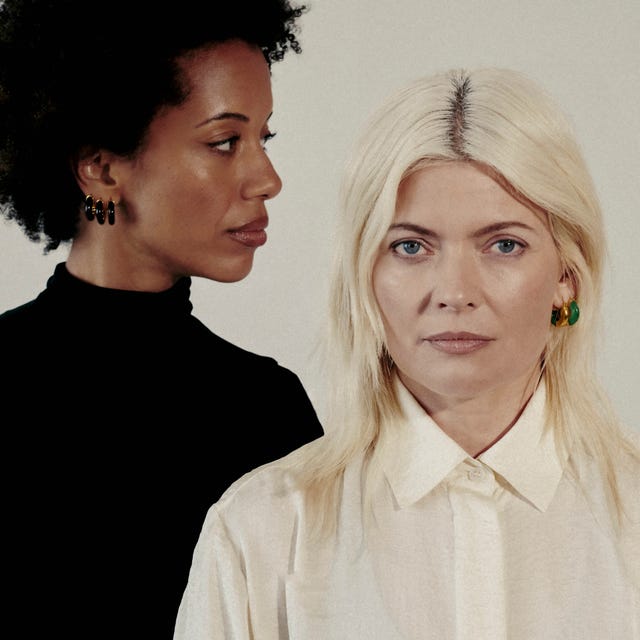 Polite
Summer is wonderful and all, but it goes without saying that fall is the most beautiful season, colloquially speaking. We can all thank Meg Ryan — and Billy Crystal, for that matter — for passing on the seasonal style bible of chunky sweaters, wide-leg pants, and loafers. Now is the time to get comfortable, fall, and sweat less. With that in mind, like every month, we put together the fashion news you need to know (and add to cart ASAP). From Kate Young's minimalist jewelry collaboration with Monica Vinader to Raey's bag with Suzanne Koller, there's something for everyone here. Happy shopping.
Advertisement – Continue Reading Below
first
Kate Young x Monica Vinader
Kate Young collaborates with Monica Vinader
2
Tommy Hilfiger x Richard Quinn
Tommy Hilfiger signs Richard Quinn for Print-Heavy Collab
3
Loewe reopens branded store in New York
Who: Loewe
What: New York's flagship reopening
Where: 79 Greene Street, SoHo, NYC
Why: Attention Buyers! Loewe's two-story flagship in downtown NYC's SoHo has reopened with a brand new look. The main floor, which displays women's clothing and leather goods, is redecorated with dusty pink bricks, while offerings for men are placed upstairs, filled with the green of the forest. The perfect time to check out the fall/winter collection now in stores. Get yours ball shoes while you can.
4
Raey x Suzanne Koller
Raey Taps Suzanne Koller for Fall Capsule Collab
5
Aerin x Tanner Krolle
Aerin and Tanner Krolle collaborate on Chic Travel Collab
Advertisement – Continue Reading Below