Looking for more of the things I love? You can browse each of my previous recommendations on the Things I Tried and Loved page.
---
It's been a really busy August with lots of organizing, long weekend trips and planning for the upcoming fall. It was also a month of less childcare than usual and I really looking forward to more processes and structure now that September has arrived.
After the spending freeze, I feel more connected to the things I'm bringing into my life, and the products below are all thoughtfully selected. In this August series of things I love, there are several cooking related items, a deeply moving book, a makeup product, and a new pair of pants that I would love to wear. Find all the details below!
Here are my six favorite things to do in August…
---
READ
Library at midnight by Matt Haig
$13
I think one of the harder truths of life is that we can't try all the options available to us; we have to choose and choose and trust that we have made the "right" choice along the way. This book explores that fact thoughtfully.
Library at midnight tells the story of a woman who decides to end her life but then finds herself stuck between life and death, with the opportunity to try out different lives she could live if she came up with different decisions. The protagonist is a mirror for any of us who have felt a real disappointment in life.
This book will probably make anyone reading it think about life a little differently; it will mean something unique to each reader. When I finished the book, I went to bed and felt a little more at peace. I have a hunch that I'll be back to read the last few chapters a few more times in the future.
---
CHEF
Colu Cooks: Easy Favorite Food by Colu Henry
$22
I made several recipes from this cookbook for a summer dinner party and love how it all comes together! I love Colu's writing style and the way she arranges the recipes throughout. Each portion really fits the way she (and many of us!) cooks in her everyday life. There's a section about eating with your hands, a section about feeding the crowd, and a section about holiday cooking (among many others). It's all about putting together the right kind of recipe for each unique cooking occasion.
---
WEAR
Everlane The Relaxed Chino
$98
I was looking for a new pair of pants for the fall and they caught my eye! Best of all, I like the lightweight balloon shape — tapered at the waist, tubular along the leg, and tapered at the ankle. I don't have the most naturally defined waistline and this figure looks great on my body, especially when I'm wearing a shirt that fits better.
These pants run true to size in my opinion, although I've purposely increased the size a bit for a better fit. I bought the dark khaki color and will likely buy them in another color!
---
COLLECT
Papier Recipe Journal
$35
I have a ton of cookbooks that I like, but there are a few select recipes in them that I especially love and know I'll want to revisit. Recording those recipes in this recipe diary is an easy way to collect them all in one place.
There are customization options available and I think this will make as a great gift! You can leave it blank or even add a few personal recipes that you know your giftee would love to have on hand.
---
HIGHLIGHTS
RMS Beauty Master Radiance Base (gift)
$36
This is a similar product to the Saie highlighter I shared with you recently, but this RMS Beauty highlighter has a thicker consistency and is super versatile. You can use it as a highlighter moisturizer, mix it with your foundation, or apply it as a highlighter on your cheeks, bridge of the nose, inner corners of your eyes, and magic bows. This product is also really nourishing and includes a blend of moisturizing oils in its ingredient list. Recently, Follin gave me some products and this one really stands out from the rest!
---
CHEF
Toshiba rice cooker
$72
I wish I wouldn't wait so long to get this! Although I can and have cooked rice in my Instant Pot, the rice never cooks exactly to my liking. I have used this rice cooker a number of times and have never had a bad batch of rice come out of it. It also keeps the rice warm after cooking do not have any sticky residue, making cleaning super easy. If you are looking for an easier way to cook rice at home, I highly recommend this!
---
Editor's Note: This article contains affiliate links. Wit & Delight uses affiliate links as a source of revenue to fund the operation of the business and is less dependent on branded content. Wit & Delight is behind all product recommendations. Still have questions about these links or our process? Email us at any time.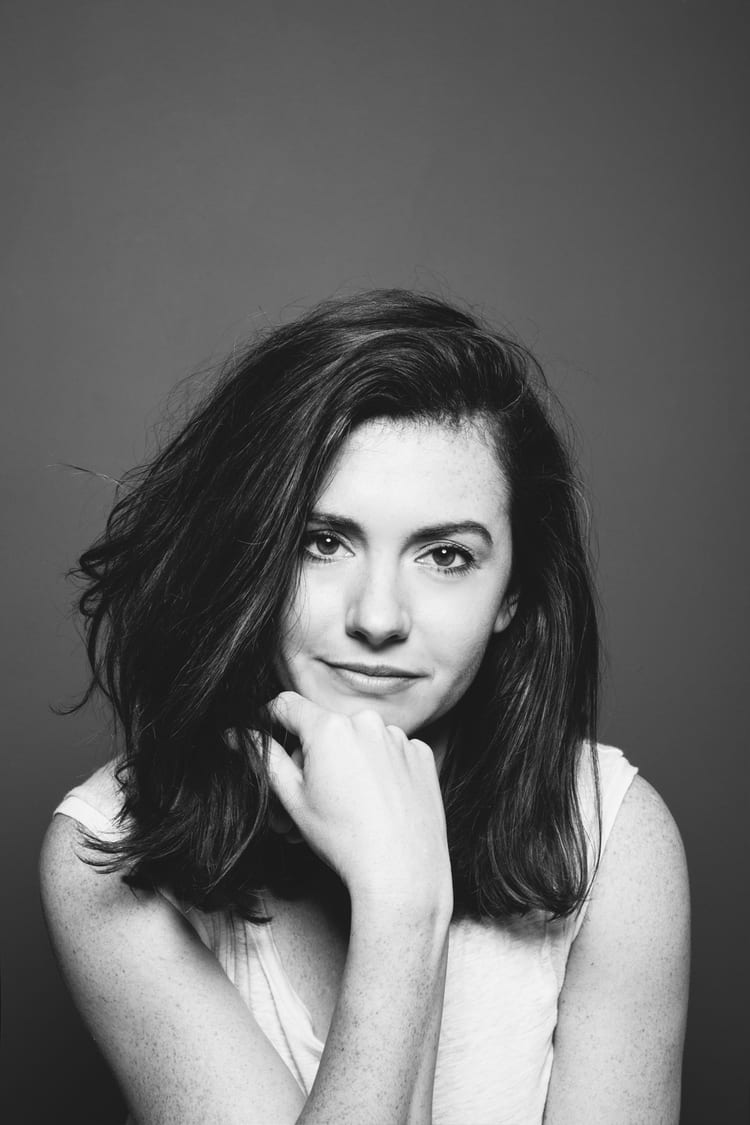 Kate is currently learning to play the ukulele, leaving her husband, children and dogs desperate. Follow her on Instagram at @witanddelight_.