News
Toxic yellow chlorine explosion at Jordan port kills at least 10 and injures 250 | World News
A chlorine gas explosion at the Jordanian port of Aqaba is believed to have killed at least 10 people and injured 250.
The incident happened after a 25-ton container full of chlorine exported to Djibouti crashed while in transit, officials said.
"We advise people in Aqaba to stay indoors and close their windows. The gas is very critical," Jamal Obeidat, head of Aqaba's health department, told state television.
And he warned there could be more deaths linked to the leak.
A video posted on the state broadcaster's Twitter page showed a tank falling from the winch and hitting the deck, followed by glowing yellow gas rising into the air as people fled.
The Civil Defense Agency said on its Facebook page that special teams had been deployed to deal with the gas and that planes were being dispatched to evacuate people from Aqaba.
Jordan's Prime Minister Bisher al-Khasawneh arrived in the town and went straight to the hospital where some of the injured were being treated, state TV reported.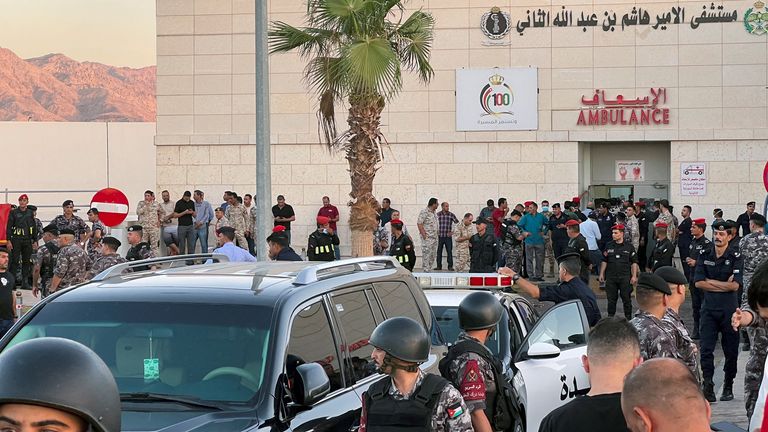 The area where the explosion occurred on the Gulf of Aqaba is about 20 kilometers from the city of Eilat, in southern Israel.
Aqaba has a population of 188,000 and 50,000 live in Eilat, with the two cities linked by a land border.
The explosion is one of the Jordanworse crashes in recent years.