News
US prepares for unprecedented likely arrest of Trump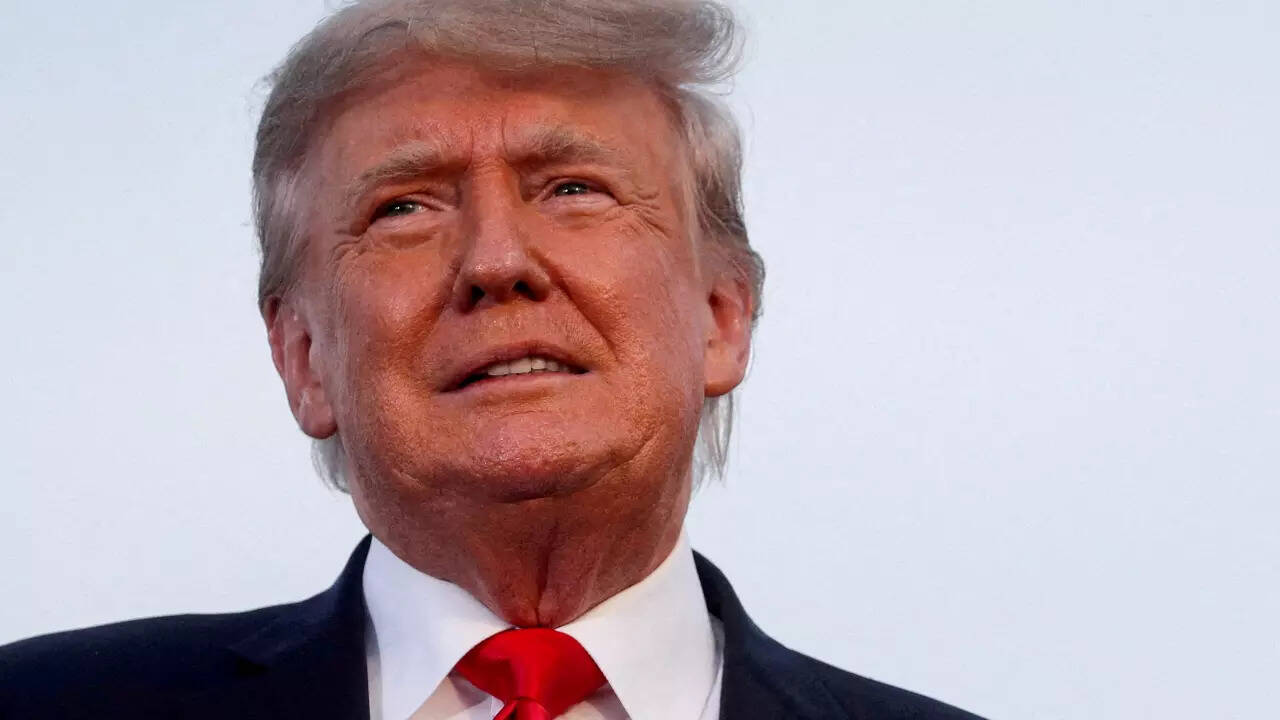 NEW YORK: America gets ready on Monday for possible historic indictment of
Donald Trump
about a money scandal, with the former president calling for mass protests if he is impeached.
Trump supporters planned to rally in New York late Monday as Manhattan district attorney Alvin Bragg considers charging the former president over a payment to porn actress Stormy Daniels in 2016.
Trump would become the first former or current president ever to be impeached if an indictment is filed – a move that will shake up the whole of 2024
The White House
race in which Trump is running to regain office.
Bragg, a Democrat-elect, has not confirmed any prosecution plans, but has indicated that prosecutors are close to a decision by putting key witnesses before a grand jury. in recent weeks and give Trump a chance to testify.
Over the weekend, the 76-year-old former Republican president said he was expected to be "arrested" on Tuesday and urged supporters to "Let's protest, take back our country!"
"They've MANY years past the Statute, in this case, TWO YEARS. More importantly, NO SIN!!!" Trump wrote on his Truth Social platform on Monday.
Law enforcement agencies are preparing for an unprecedented arrest that will fingerprint and possibly even handcuff a former leader of the free world.
More than a dozen senior New York officials met with the mayor's senior safety aide
Eric Adams
on Sunday to discuss security and contingency plans for any protests, the New York Times reported.
NBC News said police and other law enforcement agencies have conducted a "preliminary security assessment," including setting up a security perimeter around Manhattan Criminal Court, where Trump is likely to appeared before a judge.
"The NYPD's readiness is constant, for any contingencies. Our communication and coordination with our partners in government and law enforcement are fundamental principles of our commitment. our commitment to public safety," a police spokesman told AFP.
Senior Democrats have warned that Trump's calls could cause a repeat of the violence his supporters perpetrated on the US Capitol in January 2021.
The Young Republican Party in New York announced a "peaceful protest" to Bragg's "cruel attack" on Trump at 6 p.m. (2000 GMT) in lower Manhattan on Monday. but it is not clear how many protests there were.
Trump has called the investigation a "witch hunt," while his vice president
Mike Pence
described the investigation as a "political prosecution."
Bragg's investigation focused on $130,000 paid weeks before a 2016 poll to prevent Daniels from going public about an affair she said she had with Trump years earlier.
Trump's former enemy-turned-lawyer, Michael Cohen, alleges that he made the payment and was subsequently reimbursed.
The payment to Daniels, if not accounted for correctly, could result in a misdemeanor for falsifying business records.
That could be elevated to a felony if the accounting was wrong to cover up a second crime, such as a campaign finance breach.
Cohen testified before a grand jury last week while Daniels was cooperating with prosecutors.
An indictment begins a lengthy process that could take several months, as the case will face mountains of legal issues and progress to jury selection.
Trump has denied having an affair with Daniels, whose real name is Stephanie Clifford.
He is facing a number of state and federal criminal investigations into possible misconduct that threatens his new run for the White House.
In Georgia, a prosecutor is investigating an effort by Trump and his allies to overturn his 2020 election defeat in the southern state. The grand jury in that case recommended multiple indictments, the foreman revealed last month.
The former president is also the subject of a federal investigation into his handling of classified documents as well as his possible involvement in the January 6 riots.
Some observers believe the indictment foreshadows Trump's 2024 campaign chances, while others say it could boost his support.