World
Wagner: Russian Wagner mercenaries handing Bakhmut to regular army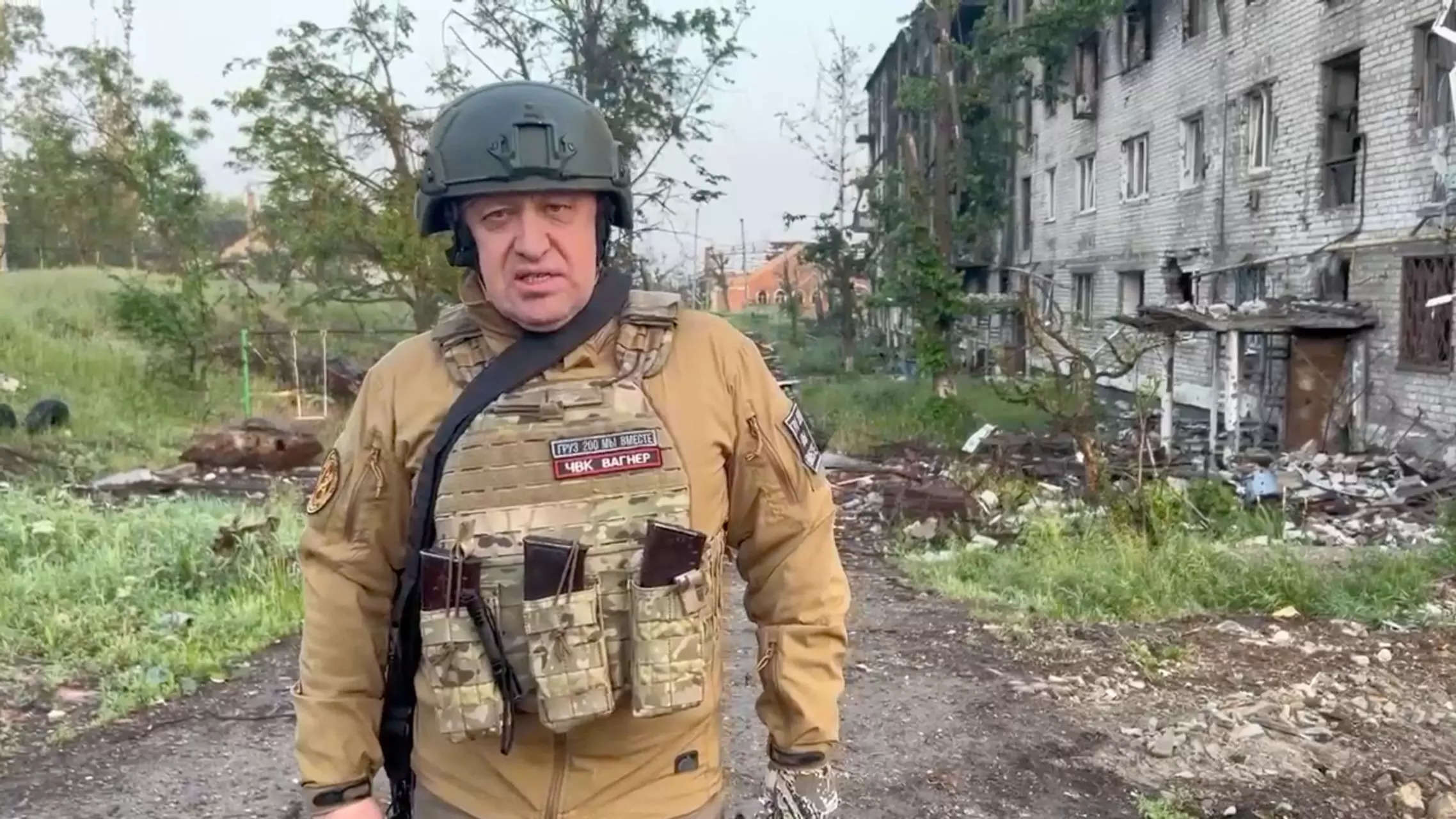 KYIV: Russia
fisherman
The private army began handing over its positions in Bakhmut to Russian regular troops on Thursday, five days after declaring full control of the eastern Ukrainian city ravaged by its longest battle and bloodiest in the war.
Moscow says that capturing Bakhmut will pave the way for advances in the eastern industrial region known as the Donbas. Kiev said the battle drew Russian forces into the city, causing high casualties and weakening Moscow's defenses elsewhere.
Wagner founder Yevgeny Prighozinwho has repeatedly accused the Russian regular army of abandoning the land his men had previously captured, said Wagner would be ready to return to the city if needed.
"From 5 a.m. today, May 25 to June 1, most units (Wagner) will retreat to the camps in the rear," Prighozin said in a video, wearing combat gear and standing. next to a residential area ravaged by war. He said 20,000 of his warriors died taking Bakhmut.
Ukraine's Deputy Defense Minister Hanna Maliar said in a message on the Telegram app that Wagner had handed over positions on the outskirts of the city but "Wagner fighters remained inside the city".
On Thursday, Russia pushed ahead with a plan to deploy tactical nuclear weapons in neighboring and close ally Belarus, signing an agreement on the storage of warheads. It would be the first time the Kremlin has deployed such bombs outside Russia since the collapse of the Soviet Union in 1991.
"The transfer of nuclear weapons has begun," Belarusian President Alexander Lukashenko told reporters in Moscow, where he was attending talks with other leaders of former Soviet states.
The US State Department condemned the deployment plan, but said Washington had no intention of changing its position on strategic nuclear weapons and did not see any indication that Russia was preparing to use it. nuclear weapons.
"This is the latest example of irresponsible behavior we've seen from Russia," State Department spokesman Matthew Miller said.
Russia steps up its claim in grain deal
Also on Thursday, Russia signaled that if the need to improve grain and fertilizer exports is not met it will not renew beyond July 17 an agreement allowing safe exports of similar products. wartime from three Ukrainian Black Sea ports.
It made similar threats and claims in March. Then, last week, Moscow agreed to a 60-day extension of the Black Sea export treaty – originally brokered by the United Nations and Turkey last July with Russia and Ukraine to try to defuse the deal. alleviated the global commodity crisis exacerbated by the February 2022 invasion of Moscow.
Several peace initiatives have been proposed, including Russia's ally China, the Vatican and a group of countries in Africa, but there is no sign of real negotiations to end the war.
"No force can force Ukrainian society and its leaders to talk to the Russians. Not while the Russian army is still here. That doesn't exist," the Ukrainian president said. Volodymyr ZelenskyyUkraine's chief of staff, Andriy Yermak, was quoted as such on Thursday in an interview with Ukraine's Interfax news agency.
Russian forces have occupied parts of Ukraine since the start of the war, and Ukraine is planning a massive counter-offensive to retake the land, using modern weapons provided by Western allies and new troops. trained all over Europe, but the details are few.
Russia has built extensive fortifications in eastern and southern Ukraine to prepare for a counter-offensive. Military analysts say small attacks by Ukrainian forces could be aimed at thinning out the Russian military, creating gaps elsewhere that could be exploited.
In a prisoner exchange with Russia, Ukraine received 106 soldiers captured in Bakhmut. Russia confirmed the exchange, saying Wagner was involved in the exchange, but did not say how many Russians were released.
America punishes Wagner character
The United States plans to announce up to $300 million in military aid to Ukraine, consisting mainly of ammunition, two official sources, who spoke on condition of anonymity, said. The United States has pledged more than $35 billion worth of security assistance to Ukraine since the invasion.
President of Russia
Putin
says that the United States and its allies are fighting an expanding proxy war.
Western allies say they want Ukraine to defeat Russian forces on the battlefield but reject Putin's claims that they want to destroy Russia, which they accuse of an unprovoked imperial occupation of Ukraine.
The US Treasury Department said it had imposed sanctions on the head of Wagner in Mali. The group's employees may have tried to work through the West African country to buy equipment such as mines, drones, radars for use in Ukraine.